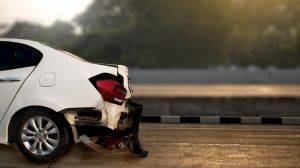 Recovering fair compensation for car accident injuries is often challenging, as negligent drivers may attempt to deny their fault, and insurance companies may seek to keep payouts to a minimum. Hit-and-run accidents add another layer to these challenges, making it difficult to know whom you can even file a claim against. However, with the help of a personal injury attorney, you can better understand your options and determine the course of action that is most likely to lead to a favorable result.
Identify the At-Fault Driver
One option for recovering compensation after a hit-and-run accident is to work with law enforcement and your attorney to investigate, identify, and locate the driver who fled the scene. You should be sure to call the police as soon as possible after the crash and give them any information you can that may help them find the driver, including a description of the vehicle or the driver's appearance, the direction in which you saw them leave, and anything you can remember of a license plate number. Your attorney can also help you collect statements from witnesses and determine whether the driver may have been caught on camera.
Leaving the scene of an accident, especially one resulting in injury, without stopping to assist and identify oneself is a criminal offense in Wisconsin, so law enforcement is often motivated to find the offender and make an arrest. Once the driver is identified, your attorney can help you file a personal injury claim for economic and non-economic damages. In some cases, a hit-and-run offense could also justify punitive damages.
...