Milwaukee Family Law Attorneys for LGBTQ Couples and Individuals
Lawyers Assisting Lesbian and Gay Couples With Divorce and Child-Related Issues in Wisconsin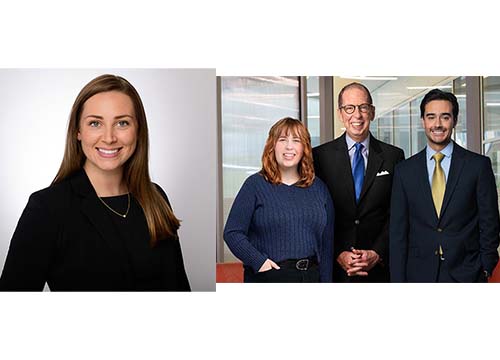 Concerns related to family law can be difficult to resolve for any family, but they can become much more complex in cases involving same-sex couples or LGBTQ individuals. In these situations, it is important to work with an attorney to ensure that the rights of all parties are protected.
At Gimbel, Reilly, Guerin & Brown, LLP, our dedicated, caring attorneys are highly experienced in family law cases, and we have litigated a wide variety of complex cases in family courts and appeals courts, as well as the Wisconsin Supreme Court. We will work to protect the rights of LGBTQ clients, striving to reach a positive outcome that maintains important family relationships.
LGBTQ Family Law Issues
Same-sex couples and those who identify as LGBTQ have rights that should be protected. Some of the issues that can arise for these individuals in family law cases include:
Divorce - Following the legalization of same-sex marriage throughout the United States in 2015, LGBTQ couples have the same rights as heterosexual couples when getting married or divorced. However, issues such as property division or alimony may be complicated for same-sex couples who have been in a long-term relationship but were only able to get married within the past few years. Couples may choose to protect their rights in these matters by creating a prenuptial and postnuptial agreements.
Child custody - In many LGBTQ relationships, both partners act as parents, but only one parent is the biological parent of the child. This can complicate matters in a divorce or separation, and the non-biological parent may struggle to retain parental rights and relationships with children. Determining child support obligations can also become complex in these cases.

Paternity - In cases when one member of a same-sex couple is the biological parent to the couple's child, the other partner will likely also want to be named as the child's legal parent. Our attorneys can ensure that the proper procedures are followed in these cases, as well as cases involving surrogacy or assisted reproductive technology.
Adoption - A same-sex couple has the same rights to adopt a child as a heterosexual couple, but certain issues should be considered in these cases. In order to ensure that LGBTQ individuals are legally recognized as parents both in Wisconsin and throughout the United States, it may be necessary to obtain a court order naming both partners as legal parents to a child.
Foster parents and guardianship - LGBTQ families may act as foster parents, and they should be sure to protect their rights to custody and visitation for the children in their care. LGBTQ foster parents may also want to learn about their options for obtaining guardianship for children or adults.
Other relatives - In many LGBTQ relationships, multiple family members are involved in children's lives. Our attorneys can help you take the legal steps necessary to ensure that children have close, ongoing relationships with grandparents, aunts, uncles, cousins, and, in some cases, birth parents.
Contact Our Milwaukee, WI Family Law Firm
The family law team at GRGB believes in protecting the rights of all families. Whether you need help resolving contested issues related to LGBTQ divorce or child custody or want to make sure your rights are protected when getting married or adopting a child, we can provide you with the legal help you need. To schedule a consultation with our attorneys, contact us at 414-271-1440.
Attorneys on our LGBTQ Family Law Team: