Wisconsin Divorce Attorneys
Milwaukee Divorce Lawyers For Custody, Support and Alimony Disputes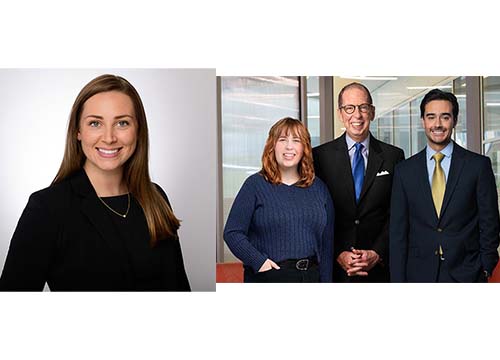 Serving Clients Throughout Wisconsin, including but not limited to, Milwaukee, Waukesha, Ozaukee, Dane, Kenosha, Racine, Walworth and the other outer counties.
The financial and legal implications of divorce can be far-reaching. In order to prepare for life after divorce, it's essential that you protect your legal and financial interests in any divorce settlement finalized by the court. At Gimbel, Reilly, Guerin & Brown, LLP, our family law practice team explains how marital property is divided in Wisconsin, what factors are considered when determining child custody, how to structure a parenting plan, and what you can do to protect yourself in regard to marital debt. If you or your spouse own a closely held business, our divorce attorneys consult business valuators in order to determine its worth. If you and your spouse are not on speaking terms, we can request temporary orders to ensure access to the children, the family home, and healthcare coverage is maintained. Alternatively, temporary orders can be used to prevent your spouse from withdrawing funds from a joint bank account or running up debt on jointly held credit cards.
Regardless of whether you are contemplating divorce or have already been served with papers, contact Milwaukee, Wisconsin, divorce lawyers at GRGB today to schedule an appointment and discuss your case.
Divorce, Child Custody, Alimony and Other Issues
Our family law practice team represents clients in regard to the following issues associated with family law and divorce:
Visitation and parenting plans
Division of retirement funds through Qualified Domestic Relations Orders
Closely held businesses
Parental relocations
The Division of Marital Property in the State of Wisconsin
Wisconsin is, by and large, a community property state when it comes to the division of marital assets in a divorce. As a result, the court will divide any property or debts acquired over the course of a marriage equally between the parties. However, the court will also consider a number of factors, including the following:
The length of a marriage
The property brought into a marriage
The earning potential of each spouse
The contribution of each spouse to a marriage
Whether one spouse has significant assets that are exempt from communal property
The tax consequences for each spouse
Other issues
In order to avoid a divorce settlement you'll regret for the rest of your life, it's important to protect your rights and understand your options from the moment you decide to file or receive divorce papers. To schedule an appointment and learn how we can help you, contact Milwaukee divorce attorneys at GRGB today.
Attorneys on our Divorce Team: