Milwaukee Business Litigation Attorneys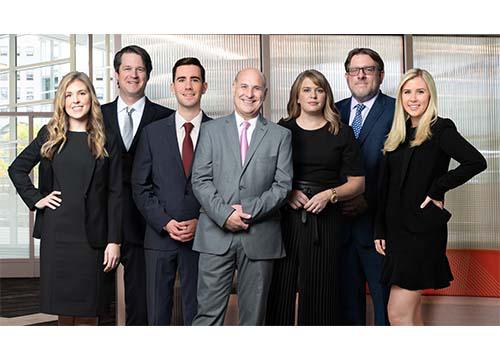 Protect Your Business Interests with Our Wisconsin Litigation Attorneys
When business disputes arise, it is important for business owners to have the right legal representation to protect their interests. Business litigation can help resolve a wide range of business disputes, from contract issues and breach of fiduciary duty to shareholder or partnership disputes and beyond. A law firm experienced in business litigation can assist business owners with identifying the best strategies for resolving disputes quickly and efficiently while protecting their rights and interests.
At Gimbel, Reilly, Guerin & Brown, LLP, we provide legal representation in multiple types of business disputes, helping business owners determine the best steps to take in situations where they need to pursue legal action against another party or respond to a lawsuit filed against them. We work to help our clients negotiate settlements when possible, and we provide guidance on when methods of alternative dispute resolution such as mediation or arbitration may be used. However, we are always prepared to litigate matters in the courtroom and advocate for our clients' rights and interests. With our knowledge of business law, our attorneys are well-equipped to provide business owners with advice on how best to handle these issues.
Representation in Multiple Types of Business Litigation
The team at Gimbel, Reilly, Guerin & Brown, LLP understands that business disputes can be complex, and these situations may involve multiple areas of the law, as well as a variety of financial issues that may affect both plaintiffs and defendants. Our experienced business litigation attorneys are here to help business owners navigate the various types of business disputes they may encounter. We provide comprehensive representation in multiple types of business litigation, including:
Contract disputes - Contract litigation can encompass a wide range of business issues, including breach of contract claims and other issues ranging from the formation and execution of the contract, to the quality of the product or work associated with that contract. Our business litigation attorneys are equipped to handle all aspects of contract disputes, and we work to ensure that our clients' financial interests will be protected in these situations.
Partnership disputes - Situations may arise in which business partners find themselves in disagreement about the direction of a business, the distribution of profits, or other matters related to business operations. Our business litigation attorneys have extensive experience in resolving these disputes, and we work with our clients to help find solutions that will provide for a business's ongoing success while also protecting the interests of individual partners.
Breach of fiduciary duty - We are well-versed in handling shareholder disputes and other issues related to claims that one or more parties have committed a breach of fiduciary duty, such as when business funds have been misused or assets have been transferred without proper authorization. We provide comprehensive legal guidance and representation to business owners, partners, and shareholders who are involved in such disputes, helping them assert their rights and interests while working towards a resolution that will provide for the ongoing success of the business.
Liability or Insurance Coverage Issues – We are equipped to step in at times of need to assist businesses who may be at fault or have some responsibility for the injury of another person or business. We know how to protect businesses by making insurance companies honor their obligations to the business in return for the premiums they accepted. In those situations, we are able to help "quarterback" a defense in concert with the business owner's insurance company to best protect the interests of the business, its owners and employees.
Employment disputes - Employers and employees may encounter disputes related to a wide variety of issues, ranging from discrimination, wrongful termination, and wage and hour violations to workplace safety, whistleblower claims, non-compete agreements, and other matters related to employee-employer relationships. We provide business owners with comprehensive legal guidance and representation in employment disputes, helping them identify the best strategies for protecting their business interests while also ensuring compliance with relevant laws. We also provide representation for employees, helping them address illegal actions by employers and recover compensation for financial and personal harm they have suffered.
Collections - Businesses may find themselves in need of assistance when attempting to collect payment from a customer or another business. Our business litigation attorneys provide comprehensive representation for business owners who are looking to collect debts or payments, and we can help pursue lawsuits and enforce judgments when necessary.
Contact Our Milwaukee Business Litigation Attorneys
At Gimbel, Reilly, Guerin & Brown, LLP, we have extensive experience in business litigation, and our attorneys are well-equipped to provide business owners with comprehensive representation in all types of business disputes. Our goal is to help business owners resolve their disputes as quickly and efficiently as possible while striving to protect their rights at all times and ensuring that they will be able to address financial concerns going forward. To learn more about our business litigation services, contact our firm at 414-271-1440.