Wisconsin Real Estate Attorneys
Serving Real Estate Clients in Milwaukee, Waukesha and Racine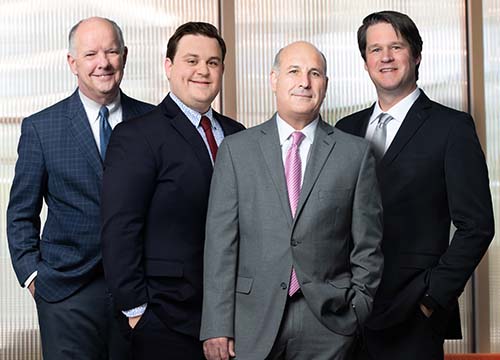 Having the right skills goes a long way when it comes to handling residential and commercial real estate matters. It is the difference between stumbling along looking for the right path and confidently knowing exactly where you need to go. When it comes to real estate, our attorneys have the skills you need.

At GRGB, our lawyers have expertise in assisting individuals and businesses in Milwaukee and throughout Wisconsin, resolving both simple and complex real estate issues. Whatever the size of the transaction, GRGB will carefully examine the matter in order to protect your interests in that transaction.
Providing Thorough and Attentive Service in Real Estate Matters
Our lawyers can handle all real estate cases, from the most simple to the most complex, including:
Purchase of residential or commercial real estate
Sale of residential or commercial real estate
Drafting, review and negotiation of contracts (property purchase agreements)
Boundary disputes
Lease issues
Land use and zoning issues
Easements
Our goal is not only to help you achieve the desired result, but to take into consideration all implications of the transaction. We are committed to looking out for your interests, both short- and long-term.
When disputes arise, from commercial lease disputes to claims of breach of contract, we have the experience to resolve them. We are skilled in civil litigation and commercial litigation.
Real Estate Litigation
Our real estate attorneys represent home sellers, buyers, real estate developers, condominium boards, and construction companies in real estate litigation cases. We review contract terms and conditions and financial agreements in order to assert and protect our client's rights. We also assist with title insurance litigation.
We are also available to handle real estate law appeals.
What do people say about Gimbel, Reilly, Guerin & Brown, LLP ? Judges, court commissioners and even opposing counsel often comment on the quality of our work. They recognize the fact that we only enter the courtroom when we are completely prepared to do so. That's a quality that they respect. We do the work in real estate cases.
Contact Us for Conscientious Real Estate Representation
Our attorneys are committed to providing quality representation in real estate law cases. Call us at 414-271-1440 or send us an e-mail.
Attorneys on our Real Estate Team: