Milwaukee Bicycle Accident Attorney
Wisconsin Bike Accident Injury Lawyer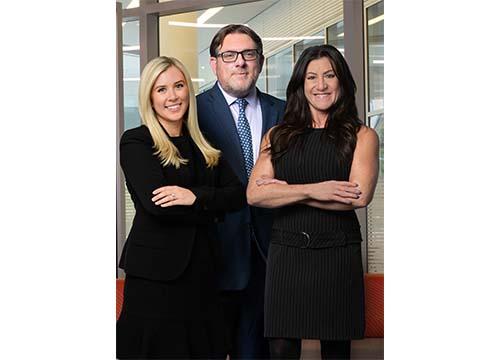 Wisconsin is full of beautiful scenery and many people take it all in by getting out and riding a bike. Many children ride bicycles to school and adults often use them to commute to work. Unfortunately, each year many bicyclists are injured or killed by negligent drivers. GRGB lawyers are committed to helping bicycle accident victims recover fair compensation for their injuries. We also help families obtain compensation for the wrongful death of a loved one.

The Milwaukee bicycle accident lawyers at GRGB have successfully handled cases throughout Wisconsin. Our job is to take away the stress of medical bills and insurance issues so that you can focus on healing and getting back to a normal life. We take that job very seriously.
If you were injured in a bicycle accident, we can help you recover compensation. Call Gimbel, Reilly, Guerin & Brown, LLP at 414-271-1440 or contact us online.
Protecting the Rights of the Injured
At Gimbel, Reilly, Guerin & Brown, LLP, our attorneys are passionate about helping injured people get the compensation they need and deserve. To that end, we routinely work with medical experts, doctors, economists, life care planners and others who can help explain your injuries and how they will affect your life. We treat bicycle injury cases with the same high degree care as car accident claims.
We recognize the importance of working quickly and efficiently in bike injury cases, especially if you were the victim of a hit-and-run. Claims and cases like these are won early, through effective, thorough investigation. We will retain investigators to take photos of the accident scene, obtain witness statements and whenever it's necessary we will work with accident reconstructionists to provide a clear picture of what actually occurred.
Causes of Bicycle Accidents
Even though a bicyclist may do everything right, including wearing a helmet, a serious injury remains a possibility. A negligent car driver may pull out in front of the cyclist or make a turn without looking and hit the rider. A shoulder or head injury can result if the cyclist hits the hood or windshield of the car.
Our team of attorneys will work to locate and coordinate all possible sources of compensation. In accidents involving uninsured/underinsured motorists, we do everything we can to make sure we obtain adequate compensation for you, including from your own insurance company.
If you were injured or a loved one was killed in a bicycle accident in Wisconsin, our attorneys are ready to help. Call 414-271-1440 or contact our law firm online. We have the resources needed to be successful in even the most difficult cases.
Attorneys on our Bicycle Accidents Team: