Milwaukee, WI Car Accident Lawyer
Rear-End Car Collision Attorneys in Racine, Waukesha, and Throughout Wisconsin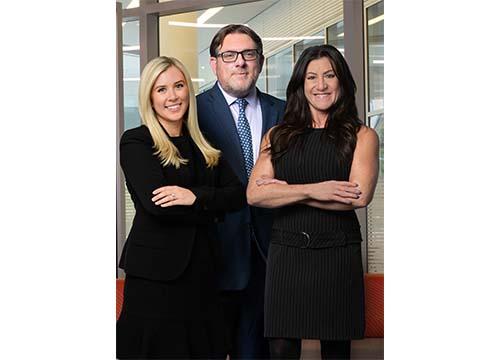 In Wisconsin, there were over 118,000 car accidents during 2013 alone. Many of these accidents were rear-end car collisions. Rear-end car crashes often occur because drivers may be distracted or inattentive. Speeding and tailgating can also result in rear-end car accidents. When you are involved in a car accident of any kind, it is imperative to consult an attorney who can provide legal advice and represent your case in court, if need be.

If you were involved in a rear-end car collision, we at Gimbel, Reilly, Guerin & Brown, LLP have qualified, experienced car accident attorneys who can help.
Since 1968, our Milwaukee area car accident attorneys have served the people of Wisconsin with integrity and care. We understand how complex the legal system can be, so our dynamic, compassionate team of experts will be with you every step of the way.
Determining Fault in a Rear-End Car Accident
Although you may have been hit by another driver, Wisconsin law abides by a "Modified Comparative Fault System." This means that the plaintiff may be able to recover the damages minus the liability the court assigned to the plaintiff. For example, if an intoxicated driver hit your vehicle while you were running a red light, you will receive damages minus your liability. If you are unsure whether or not you can legally file a claim or are uncertain about how much at fault you are, contact an attorney at our law firm. We may be able to assist you.
What To Do in the Aftermath of a Car Accident
Because there may be a legal gray area in regards to determining fault in a rear-end car accident, there are certain steps you should take in the immediate aftermath of any car accident. These steps include:
Call law enforcement to report the accident.
Exchange auto insurance and driver's license information with the other driver.
If possible, take pictures of any damage (or lack thereof) resulting from the accident.
Taking these steps can help secure information and facts surrounding the car accident. In the event of a lawsuit, do not depend on a "he said, she said" scenario––keep evidence at hand.
Damages Resulting From Rear-End Car Accidents
At GRGB, we strive to recover costs resulting from car accidents. These costs can include:

Medical costs associated with injuries resulting from car accidents;
Property damage costs; and/or
Costs associated with death from an injury.
Ensuring you receive damages from these costs can be a legal uphill battle. Contact an accomplished law firm that is dedicated to the people it serves.
Consult with Milwaukee Car Accident Lawyers You Can Trust
Understanding how much in damages you will receive from rear-end car accidents can be difficult. At GRGB, we will explain step-by-step what you may be legally entitled to in damages. Consult with a reputable, well-recognized Milwaukee area law firm that is committed to client care and quality service. You can call us at 414-271-1440 or contact us via email.
Attorneys on our Rear-End Accidents Team: