Wisconsin Government Regulations Lawyers
Regulatory Compliance Attorneys Serving the Milwaukee Area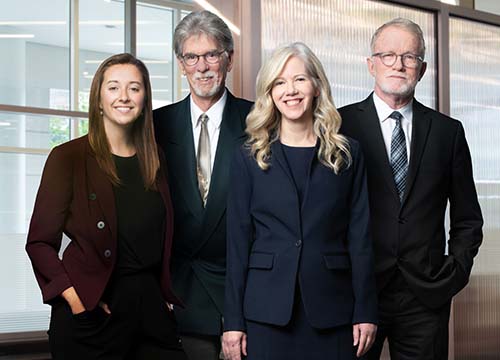 For today's businesses and professionals, government regulations are a fact of life. Dealing with government agencies is a necessity. Often, there is a lot of red tape involved.
At GRGB, our attorneys know how to get past the red tape. We have represented businesses and professionals in Milwaukee and throughout Wisconsin since 1968. We have worked with every type of local, state and federal government board. We have handled every type of regulatory compliance issue. These agencies know us. They respect us. They work with us.
Decades of Regulatory Compliance Experience
Issues of licensing, certification, permits and authorizations must be successfully resolved in order to conduct business or a professional practice. Our lawyers know how to handle all of these issues. We also have expertise in dealing with election law violations and investigations.
Liquor license approval and renewals, professional licensing applications, zoning appeals, election law issues and more are all regulatory compliance issues that require interaction with government entities.
Our representation starts with knowing who will be the key decision maker in your case. Then, we determine the most productive way of presenting your request to that decision maker. Finally, we approach that decision maker in a professionally appropriate manner and seek approval for whatever regulatory compliance or licensing issue you may be dealing with.
At Gimbel, Reilly, Guerin & Brown, LLP, we are known throughout the community. We have earned the respect of our peers, of the professionals and businesses in our community, and of the decision makers that we work with on a regular basis. People know that we stand behind what we do. People know that we are committed to results.
Contact Us for Proactive Governmental Relations Representation
Our lawyers can assist you in working with governmental regulatory agencies at all levels. Call us at 414-271-1440 or send us an e-mail.