Wisconsin Attorneys for Healthcare Fraud Defense
Experienced Milwaukee Lawyers Defending Clients Against Healthcare Fraud Allegations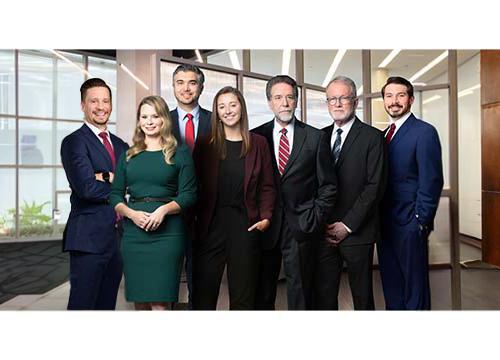 Considered a federal crime, healthcare fraud charges can result in heavy penalties for physicians and other healthcare providers. In the face of these severe allegations, Gimbel, Reilly, Guerin & Brown, LLP offers the experience, knowledge, and aggressive legal representation you need. Schedule a confidential initial consultation with our diverse Milwaukee, Wisconsin criminal defense team by sending us an email or calling our offices at 414-271-1440 today.
Healthcare Fraud Penalties Could Mean Years in Federal Prison
Overseen by the federal government, Medicare and Medicaid programs have strict fraud abuse laws. These statutes, which include the False Claims Act, the Anti-Kickback Statute, the Physician Self-Referral Law, the Exclusion Statute, and the Civil Monetary Penalties Law, prohibit physicians and other healthcare providers from engaging in certain behaviors, practices, and actions. Being accused of violating any one of these laws, even without knowingly having done so, can lead to severe penalties and punishment upon conviction.
Depending on the circumstances, and the number of charges against you, those consequences could include real prison time, hefty fines, exclusion from billing federal healthcare insurance agencies, financial restitution, and even suspension or revocation of your license to practice. To make matters worse, federal agencies and the U.S. Attorney's Office may have already gathered what they believe to be strong evidence against you. But at our law firm, we believe in the Constitutional rights of every American, including the right to be presumed innocent until proven guilty, beyond a reasonable doubt.
Dedicated to protecting your rights, our healthcare fraud attorneys will work vehemently to uncover any possible seeds of doubt. We will work tirelessly, utilizing all of our resources, to defend your good name and protect your future. No matter the charges or the evidence against you, we work assertively in an attempt to reach the best possible outcome for your unique situation. Get the legal representation you deserve.
Contact Our Experienced Criminal Defense Attorneys
Federal crimes are prosecuted differently than those that take place in a state court. To ensure you are protected, you must take the matter seriously and contact an experienced attorney immediately. Highly respected and knowledgeable in the complexities of the federal criminal justices system, we at Gimbel, Reilly, Guerin & Brown, LLP know how to use our skills and resources as leverage in a federal courtroom. Prepared to defend your case aggressively, we offer services to clients in the Milwaukee, Waukesha, Kenosha, Racine, Shorewood, and all surrounding areas. To schedule your initial consultation, Contact us at 414-271-1440.
Attorneys on our Healthcare Fraud Team: