Milwaukee Wills and Trusts Attorneys
Helping Individuals with Estate Planning in Waukesha, Green Bay, Racine, Shorewood and the Surrounding Areas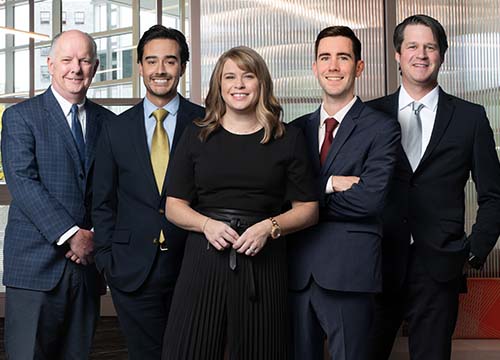 Planning for what will happen after you pass away can be a difficult process. However, setting up an estate plan is essential in order to make sure that your assets are distributed according to your wishes after you are gone. The law provides for several estate planning vehicles to help you ensure that your wishes are fulfilled, and two of the most commonly utilized are wills and trusts. Basic information regarding each can be found below. For further information and to discuss your estate plan, call us today to speak with an attorney.
Wills in Wisconsin
A will is a legal document that dictates the wishes of a decedent, the legal term for a person that has passed away. These wishes can include how their assets should be distributed and to whom. The terms in the will can appoint personal representatives to administer the estate of a decedent, and these personal representatives can collect fees for administering the estate. The terms of a will can also dictate who shall obtain custody and provide care for any minor children.
Although it is possible to establish a verbal will, it is ill-advised to do so. In order to ensure that your wishes are carried out as you desire, it is best to have a written will (ideally drafted by an attorney) that is signed by you and witnesses. Signatures ensure the validity of the will, and having an attorney draft it will minimize any potential for issues arising from ambiguities in the terms of the will. It is important to note that dying intestate (i.e. without a will) will result in your assets being distributed by the state. The state will follow methods of distribution according to the law and this may not necessarily be how you want your assets to be distributed.
Trusts and Estate Planning
A trust is a collection of assets that is held and managed for the benefit of a third party. Examples of assets that can be included in a trust are cash, real estate, intellectual property rights, investments, and essentially anything else that has monetary value. Upon creation, a trustee is appointed to manage the trust. The trustee has the duty to act in the best interest of the trust when performing his or her managerial duties and can only distribute the assets of a trust as permitted by the terms of the trust. A trust can be created and managed while living. Your assets are re-titled in the name of the trust, which allows the trustee to manage the assets accordingly.
Consult with an Experienced Wisconsin Wills and Trusts Lawyer
At Gimbel, Reilly, Guerin & Brown, LLP, we have helped our clients draft and execute a number of wills and trusts. Our clients come from a variety of financial backgrounds and we work with individuals throughout the area, including the communities of Milwaukee, Waukesha, Green Bay, Racine, and Shorewood. We understand the importance of preserving your legacy, and we will carefully craft testamentary instruments that provide for the proper distribution of your assets. If you want to discuss whether a will or trust is right for you, call our office today at 414-271-1440 or contact us online.
Attorneys on our Wills and Trusts Team: