Milwaukee and Wisconsin Criminal Defense Lawyers
Defending State and Federal Charges Throughout Wisconsin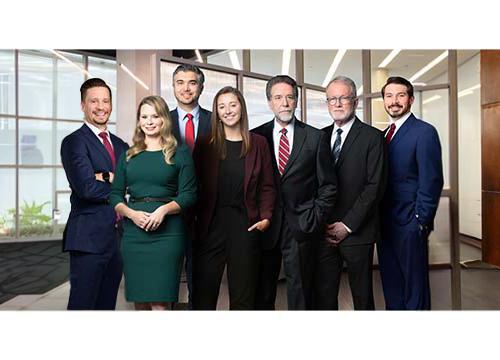 Our legal team is proud to carry on a tradition of excellence in defending individuals and entities accused of criminal conduct.  With over 250 years combined criminal defense experience, our lawyers know what is necessary to build a solid defense.  Our opponents know that we will be prepared and more than willing to go to trial to get results for our clients.  We also recognize, however, that not all cases can be won at trial.  In those situations, we do our utmost to position our clients for the most favorable outcome possible.

Our criminal defense team includes former criminal prosecutors, a former police officer and special agent with the justice department, a former head of the public defender's office, and many other highly-skilled criminal law litigators. Our attorneys are well-versed in all aspects of criminal law, and have expertise in defending against all state and federal criminal charges, including:
Arson
Drug Charges

Distribution
Possession
Trafficking

Homicide/Manslaughter
Property Crimes

Armed Robbery
Burglary
Theft
Vandalism

White Collar Crimes

Conspiracy
Embezzlement
Money Laundering
Political Graft and Bid Rigging
RICO
Criminal Investigations
GRGB's criminal defense lawyers represent individuals and businesses in investigations by governmental agencies.  Although not all investigations lead to criminal charges, representation by an experienced criminal defense lawyer early during these investigations is important to avoid putting yourself in danger of being charged or of adversely affecting your business or professional licensure.
Criminal Appeals
GRGB's appellate team handles criminal appeals in state and federal courts, as well as petitions and motions for postconviction relief, pardons, habeas corpus and sentence modifications.
Who enlists Gimbel, Reilly, Guerin & Brown, LLP? When prominent members of the community in Milwaukee and throughout Wisconsin need a law firm with a reputation for excellence, they call us. When other lawyers need help for a client or for themselves, we are the law firm they enlist.
Contact Us for Aggressive Criminal Defense Representation
Our attorneys are ready to defend you and protect your rights. Call us at 414-271-1440 or send us an e-mail.
Attorneys on our Criminal Defense Team: