Wisconsin Estate Planning Lawyers
Milwaukee County Attorneys For Wills, Trusts and Probate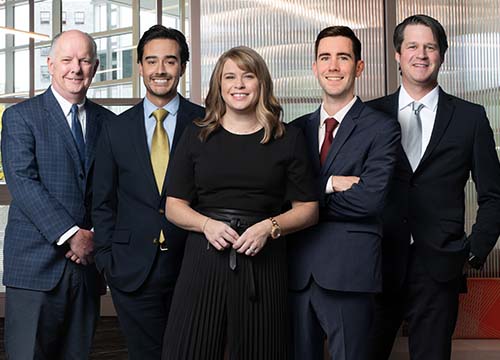 When it comes to estate planning and estate administration, everyone has different needs. It is important to enlist an attorney who will do more than simply hand you some forms and ask you to fill them out. It is important to enlist someone who will take the time to get to know you and your situation. Personalized guidance is critical.

Whether you consult with us or another attorney, please be wary of the pitfalls of online legal forms. These forms are no substitute for personal attention and individualized legal advice matching your specific needs.

Our lawyers provide estate planning and estate administration services to people in Milwaukee and throughout Wisconsin. We pride ourselves on providing customized service designed specifically with your needs in mind.
Experienced Representation to Help You Plan for the Future
The level of complexity involved in estate planning varies. For some, a will is all that is necessary. However, many people have assets that need stronger protection, that need to be handled more delicately in order to see that they are passed on appropriately.
Our attorneys start by carefully analyzing your assets and your goals. From there, we determine which estate planning tools will meet your needs. Among the tools at our disposal are:
Providing Estate Administration Services and Probate Litigation Representation
Our lawyers are available to assist executors with estate and probate administration. While many believe they can handle this process without the assistance of a legal professional, having us on your side can benefit you. Our experience means we know how to get through the process efficiently and effectively.
Additionally, when inheritance disputes or will contests arise, our team knows how to address them. We are skilled in complex civil litigation.
We are also available to handle estate dispute appeals.
At Gimbel, Reilly, Guerin & Brown, LLP, we consider your case important. When you turn to us for assistance, you will work directly with an experienced attorney. We will provide your case with the personal attention it needs. We will provide you the level of service you deserve.
Contact Us for Powerful Estate Representation
Our attorneys are ready to assist with any estate planning or administration issue. Call us at 414-271-1440 or send us an e-mail.
Attorneys on our Estate Planning and Probate Team: