Milwaukee, Wisconsin Paternity Lawyers
Family Law and Paternity Attorneys Serving the Greater Milwaukee Area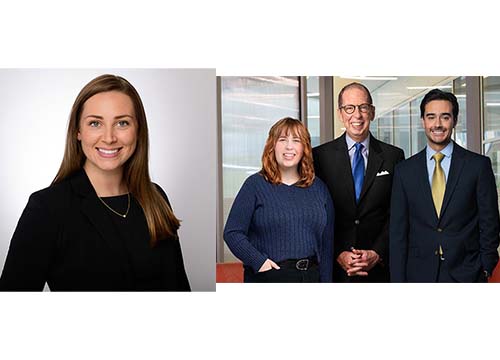 Paternity is a process through which the father of a child is legally established and identified. Used by unmarried parents who wish to pursue custody, visitation rights, or child support, the establishment of paternity can offer a number of benefits to parents and their children. However, this can also be a highly complex family law matter and may even cause bitter arguments or emotional distress. At Gimbel, Reilly, Guerin & Brown, LLP, our attorneys strive to ease your burden with compassionate and personalized legal services designed to fit your family's unique needs.
Establishing Paternity in Wisconsin
Generally speaking, the paternity of a child born to married parents is automatically established at birth. However, unmarried parents must seek the legal establishment of paternity to exercise their rights or to pursue support. This can be done in one of three ways:
Both parents can acknowledge paternity through a Voluntary Paternity Acknowledgment form.
Paternity can be established through the courts (this usually involves DNA testing).
Parents can sign an Acknowledgment of Marital Child if they marry after the child is born.
Parents should never sign a Voluntary Paternity Acknowledgment if there is a question regarding the paternity of the child. Instead, these parents should pursue legal action through the courts to establish and validate paternity.
Benefits of Establishing Paternity
Establishment of paternity can provide benefits to the entire family. Once paternity has been legally recognized, the father has the right to:
Have his name listed on the child's birth certificate;
Pursue visitation or custody; and
Ensure his rights are considered if the baby is placed up for adoption.
The child stands to reap several benefits as well. They may be able to have a healthy, lasting relationship with their father. Children may also:
Have access to their father's family history;
Receive financial support and insurance benefits from their father; and
Receive inheritance or death benefits if their father passes away.
Mothers can seek financial support and insurance assistance for their children. Furthermore, they may be able to obtain the benefits of a positive co-parenting relationship with the father.
Contact a Milwaukee Family Law Attorney
Unfortunately, not all parents agree on paternity. In such instances, it is critical to have quality legal representation on your side. The experienced legal team at Gimbel, Reilly, Guerin & Brown, LLP can help you pursue orders of paternity. We can also help you fight against a wrongful allegation of paternity. Ask how Our attorneys can help with your family law or paternity case. Contact us at 414-271-1440 for service in the greater Milwaukee area today.
Attorneys on our Paternity Team: