Wisconsin Campaign Finance Violation Defense Attorneys
Milwaukee Criminal Defense Lawyers Handling FEC and State Campaign Finance Violation Cases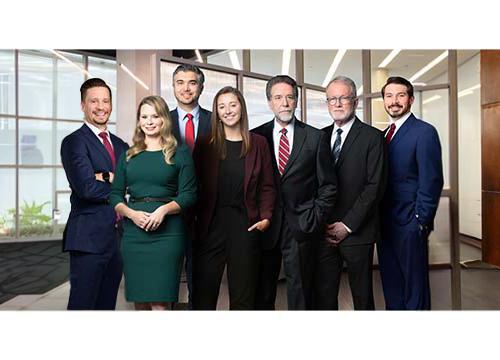 Running for public office carries a multitude of rules and restrictions, especially when it comes to funding for campaigns. Regulations relating to fund disclosure, contributions, public funding, and financial influence can become a complex landscape. As a result, campaign finance laws are ever-changing. It takes an experienced criminal law attorney to navigate campaign finance legal issues.
Gimbel, Reilly, Guerin & Brown, LLP is a leading Milwaukee criminal defense firm with extensive experience handling campaign finance violation offenses. We can handle every aspect of the matter, representing clients in Federal Election Commission (FEC) and state-based campaign investigations. Treating our clients with respect and understanding is central to our practice. We genuinely care about obtaining the best possible outcome for our clients, and it shows in every action we take.
Understanding Federal and State Campaign Finance Laws
Any campaign for a federal office such as the U.S. House, Senate, or President of the United States is regulated by the FEC. In Wisconsin, positions such governor and district attorney are subject to the State of Wisconsin Government Accountability Board (GAB), the state's election legislative body. In general, laws that regulate campaign finances focus on:

The public disclosure of funding, including cash flow and expenditures;
Limiting influence on public elections via financial contributions and spending;
Public finance limits; and
Approved funding sources and prohibited expenditures.
If you or someone in your organization is being accused of a campaign finance offense, it is important to work with a campaign finance violation lawyer with solid experience in both federal and state campaign laws. Our firm represents clients at every level in the public office spectrum. Whether you are a seasoned public official or new to the political arena, we can provide the legal support you need to protect your rights and your future endeavors.
Trusted Defense in Campaign Finance Violation Cases
As a high visibility white collar crime, penalties for a campaign finance violation are often severe. Ranging from a felony to a misdemeanor classification, a conviction can become part of a criminal record and may bar an individual from further attempts to pursue public office. Integrity matters. We understand the importance of protecting your reputation and will work tirelessly to reduce or eliminate the impact of a campaign finance violation charge.
In addition, we offer services to help you maintain a proactive stance throughout the campaign season. We can discuss compliance measures and help establish campaign finance best practices for you and your staff. Our legal team is at your service in whatever capacity is required.
Contact a Milwaukee Criminal Defense Attorney
Conviction of a campaign finance violation is a serious matter. Contact our office now so that we can schedule an initial consultation to discuss the circumstances of your legal issue. Please call 414-271-1440 or email our office at any time. We serve clients throughout Milwaukee, as well as Waukesha, Green Bay, Racine, and Shorewood. Our experienced team of attorneys is standing by to help you today.

Attorneys on our Campaign Finance Violations Team: