Wisconsin Federal Crime Defense Attorneys
Milwaukee Lawyers Defend Against Federal Criminal Charges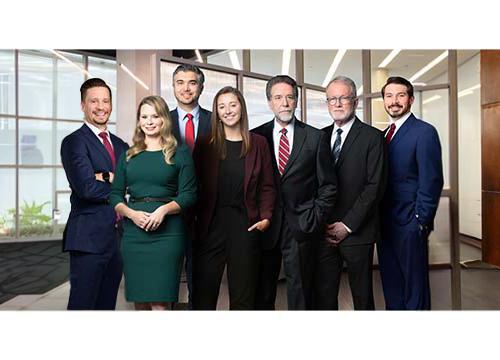 Criminal matters in federal court proceed much differently than those in state court.  If you are facing federal charges, you need an attorney with federal court experience, who not only understands federal investigations, but also has the ability to gather the evidence necessary to defend them.

At Gimbel, Reilly, Guerin & Brown, LLP, we have the experience and knowledge required to defend individuals charged in federal court. We often work with forensic, computer, accounting and investigative experts to challenge the government's cases against our clients. We assert our clients' rights and establish a balance of power in the courtroom.

To schedule a confidential consultation protected by the attorney-client privilege, contact the Milwaukee federal crime defense lawyers at GRGB today. Call 414-271-1440 or send us an e-mail.
Federal Criminal Charges
Our attorneys counsel and represent people charged with or under investigation for:
Computer-Related Offenses
Federal Drug Charges
Fraud

Mail Fraud
Medicaid/Medicare Fraud
RICO Charges
Wire Fraud

Governmental Licensing, Compliance and Administrative Review
Obstruction of Justice
Political Graft and Bid Rigging

Embezzlement
Employee theft
Computer crimes and identity theft
Campaign finance violations
Securities and antitrust violations
Violations of healthcare laws
Federal Grand Jury Testimony
If you are called to testify before a federal grand jury, what you say can mean the difference between entering the grand jury room as a "person of interest" and leaving as a "potential target of the investigation." If you are asked to testify, our attorneys will assist you in responding appropriately to these types of proceedings.
Avoiding Obstruction of Justice Charges
When brought into an investigation early on, our attorneys will oversee the proceedings, ensuring compliance with government requests where appropriate without providing content that might inadvertently incriminate you. We may even be able to pre-empt an investigation by sharing information with investigators that demonstrates that they have no grounds to indict you.
Contact Us
To schedule a confidential consultation to discuss your federal case, contact the experienced criminal defense attorneys at GRGB today. Call 414-271-1440 or send us an e-mail.
Attorneys on our Federal Charges Team: