Wisconsin Civil Litigation Lawyers
Representing Businesses and Individuals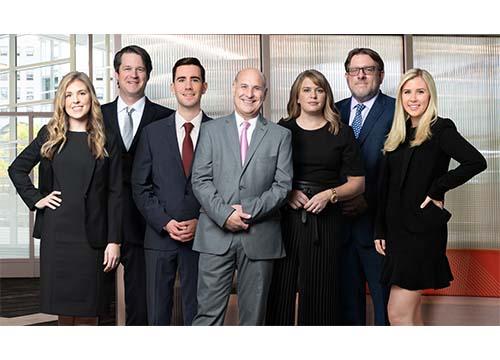 GRGB Law has built a solid reputation of successfully handling a wide variety of civil litigation in state and federal courts in Milwaukee, the State of Wisconsin and across the country. Using a team approach, our attorneys and paralegals work together to unravel even the most challenging disputes facing individuals and businesses ranging from sole proprietorships to large corporations.
When the Common Becomes Complex
Even cases involving two parties and a single, seemingly simple issue can become complicated in litigation. Our experienced attorneys and paralegals work together to unravel even the most challenging disputes. We are prepared to face these challenges in all phases of litigation, from pretrial discovery and motions to postverdict motions and appeals.
GRGB's litigators are prepared to handle a wide range of cases, including:
Breach of Contract
Commercial Lease Disputes
Partnership Disputes
Probate and Real Estate
Wrongful Death Cases
Local Counsel
GRGB's lawyers have extensive experience with the role of local counsel for out-of-state lawyers with cases pending in state and federal courts in Wisconsin. Our reputation, candor to the courts and quality work are the same traits we seek when retaining local counsel for our own clients who have litigation pending in other states.
Who enlists GRGB Law? When other lawyers need someone to represent their clients or themselves, they turn to us. When prominent members of the community are in trouble or need help for family members, they dial our phone number. Our ability to handle complex civil litigation makes all of our other practice areas stronger.
Contact Us for Civil Litigation Representation
Our attorneys are committed to providing results in the most complicated cases. Call us at 414-271-1440 or send us an e-mail.
Attorneys on our Civil Litigation Team: