Milwaukee Civil Litigation Attorneys for Cybersecurity Issues
Civil Lawyers Addressing Data Breaches, Identity Theft, and Related Matters in Milwaukee, WI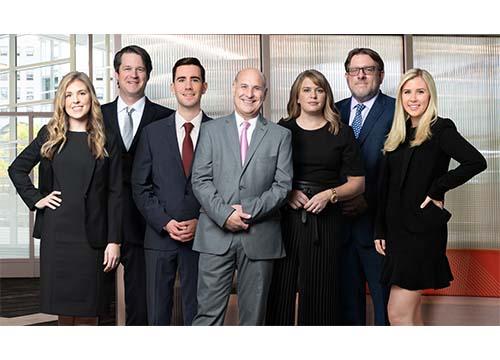 In the 21st century, information is a valuable commodity. Because so many personal and business activities are conducted online, a wide variety of different types of data are stored in systems that can be accessed from other computers. This includes identifying information, financial records, and other sensitive data. When people provide these forms of information to companies, they expect that it will be kept secure. Unfortunately, there are many cases where data breaches occur, resulting in the release of personal and financial information that could be used without a person's permission. People who have been affected by these types of breaches will want to understand their legal options for pursuing civil litigation against companies that failed to take the proper measures to protect their data.
At Gimbel, Reilly, Guerin & Brown, LLP, our attorneys understand the complex legal issues that can play a role in cases involving data breaches and cybersecurity. We have represented multiple clients in cases involving identity theft or other issues resulting from the release of personal information. We work to ensure that people who have been affected by data breaches can recover compensation for the damages they have suffered because of lax cybersecurity procedures or other failures to properly protect their sensitive data.
Recovering Damages for Data Breaches and Identity Theft
Major data breaches have occurred more and more often in recent years. Hackers from around the world regularly attempt to break into secure systems, and when they succeed, this may result in the information of millions of people being stolen and used improperly. When personal or financial data is made available to criminals, it can be used to commit multiple forms of identity theft, including:
Accessing a person's financial accounts and withdrawing funds or transferring money to other people
Using Social Security numbers or other identifying information to open accounts in a person's name, take out loans, or make credit card purchases
Logging into a person's online accounts and making purchases via websites
Using someone's personal data or insurance information to obtain medications or prescription drugs
Allowing a person's protected information to be accessed by outside parties is usually a violation of the terms and conditions that a person agreed to when they signed up for an online account or agreed to do business with a company. Because of this, a person who has been affected by a data breach may be able to take legal action based on a breach of contract. In some cases, a company's insurance policies may provide coverage for losses that occurred because of a data breach. In other situations, victims of identity theft may be able to pursue civil litigation against a company and recover compensation for their damages.
In many cases, victims of identity theft or other issues resulting from data breaches may pursue compensatory damages to repay them for the financial losses they have experienced. If a data breach occurred because of an egregious violation of laws or regulations, punitive damages may be awarded to penalize a company for these actions. In cases where sensitive information about someone's personal life was made public or where they suffered personal harm because of identity theft, a victim may seek compensation for emotional distress.
Contact Our Milwaukee, WI Cybersecurity Litigation Lawyers
If you have been the victim of identity theft, or if your personal or financial information was made public through a data breach, our firm can help you determine your legal options. We can help you determine whether insurance coverage will be available in your case or whether you may be able to file a lawsuit against a company that failed to prevent a data breach and pursue financial compensation for your damages. Contact us today at 414-271-1440 to learn more about how we can help with your case.
Attorneys on our Data Breaches / Cybersecurity Team: