Milwaukee Attorneys for Healthcare Directive
Lawyers Assisting Clients with Healthcare Directives Throughout Wisconsin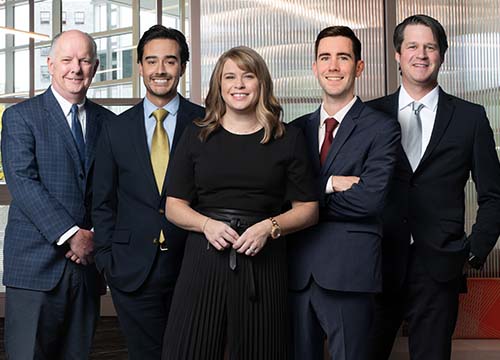 Planning for potentially catastrophic events is never a comfortable or pleasant experience. Unfortunately, the unexpected can happen at any moment, and it is important to have a plan for the future in place if you are suddenly unable to make healthcare decisions for yourself.
What is a Healthcare Directive?
Broadly speaking, a healthcare directive is a legal document that dictates the types of healthcare that an individual is willing or not willing to receive in the event of incapacitation. It serves as guidance for doctors and caregivers in the event you are unable to make decisions on your own. Healthcare directives are also referred to as advanced medical directives, personal directives, medical directives, and advanced decisions.
Many people are protective of their bodies and have strong opinions about medical care under certain circumstances. For instance, a highly religious person may not want to submit to certain medical procedures in order to stay true to their faith or other world views. A person with a terminal disease may want to die naturally as opposed to with medical assistance. Even in the absence of these types of convictions, people may simply not want to have "extraordinary measures" used on them after a serious injury. Whatever your position, a healthcare directive can ensure that your wishes are followed if you are unable to express them later.
Who Can Make Healthcare Directives?
A person who wishes to create a Healthcare Directive must be at least 18 years old or otherwise considered an adult in their jurisdiction. Additionally, the individual must be of sound mind. This means that the person must be able to understand the meaning of the document, what the document contains, and the effect it will have on his or her ability to make healthcare related decisions on their own.
Call Us Today to Speak with a Wisconsin Healthcare Directive Lawyer
A healthcare directive is an excellent way to ensure that the healthcare that you receive is in accordance with your wishes should you become incapacitated. Because these documents are complicated to create, and it is absolutely imperative that they reflect your wishes, it is important to have them drafted by an experienced professional.
To have your healthcare directive created, contact Gimbel, Reilly, Guerin & Brown, LLP today at 414-271-1440. We work with clients throughout the state of Wisconsin, including the communities of Milwaukee, Waukesha, Green Bay, Racine, and Shorewood.
Attorneys on our Healthcare Directives Team: