Milwaukee and Wisconsin Probate Litigation Attorney
Experienced Probate Litigators Serving Wisconsin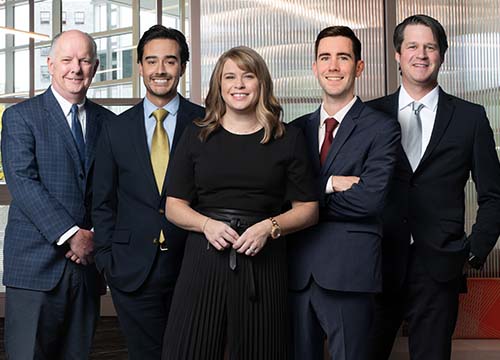 GRGB attorneys understand that when you have lost a loved one, it can be a stressful and overwhelming time for you and your family. The complexity of probate court is the last thing that you or your family members should have to deal with during this difficult time. Fortunately, our experienced lawyers have the ability to manage any dispute that may arise during the probate or estate administration process.

Unfortunately, it is not uncommon for disputes to arise amongst relatives of the lost loved one during the probate or estate administration process. Our attorneys at GRGB are experienced in handling all types of probate and estate disputes that result in litigation. They are prepared to assist you in an aggressive, efficient and thoughtful manner, in all areas of probate litigation, including the following:
Will contests
Trust disputes
Estate disputes
Asset disputes
Competency issues
Undue influence
Guardianship
Conservatorships
Our probate litigation attorneys are ready to help guide you through this difficult and sensitive time. The death of a loved one is a trying time for any family. Our attorneys are available to assist executors with estate and probate administration needs. At GRGB, we have handled many of these types of cases and are here to efficiently guide you through probate disputes, will contests and other related litigation.
Contact the Estate and Probate Litigation Attorneys at GRGB Today
If you have lost a loved one, we can help relieve the stress of the legal process. We have the experience necessary to make your claim successful. We also handle any interactions with other attorneys, courts, financial planners, taking steps to ensure your rights and interests are protected. Call 414-271-1440 or contact us online.