Milwaukee Car Accident Attorneys
Head-On Car Collision Lawyers Serving Green Bay, Racine, Waukesha, and Throughout Wisconsin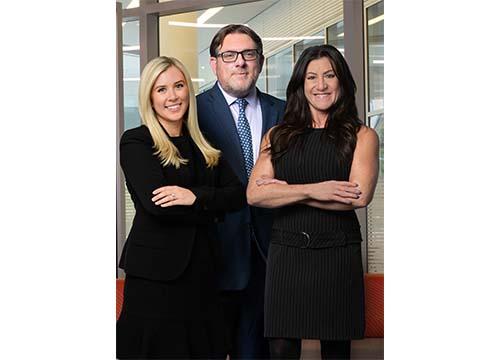 Ensuring you receive the damages you are entitled to after a head-on car accident can be difficult. The situation may be even more serious if you or a loved one sustained personal injuries from the car accident. At Gimbel, Reilly, Guerin & Brown, LLP (GRGB), we are committed to client care and quality service. Therefore, we will strive to recover costs resulting from potential medical bills and property damage that you might be legally entitled to.
What is a Head-on Car Crash?
A head-on car collision differs from a rear-end car accident in that it occurs when the front end of one car collides with the front end of another vehicle.
Every year, thousands of car accidents occur on Wisconsin roads. Vehicle collisions often occur because of drunk driving, or inattentive and distracted driving. Reckless driving can also cause head-on car crashes. If a driver's intoxicated or distracted driving resulted in a car accident, both the driver and the victim of the crash should seek an attorney to represent them in court.
Cause of Head-on Car Collisions
Sometimes, a head-on car crash may have been the result of a driver veering into the opposite lane in an attempt to avoid an animal or immobile vehicle on the road. Road and weather conditions, such as icy roads, can also result in head-on car collisions.
While Wisconsin law may not exonerate drivers who hit another car because of icy roads, it may take into account head-on vehicle crashes that result from the sudden appearance of an animal or another person on the road or some other instance that obliged the driver to swerve into the opposite lane.
If you are unsure whether or not you are completely (or partly) at fault for a head-on car accident, contact a skilled attorney at GRGB.
Cost of Medical Injuries From Car Accidents

Head-on car collisions are serious and can result in significant medical costs if injuries were sustained in the accidents. These injuries can include:
Brain trauma;
Broken bones;
Burns; or
Death.
At GRGB, we will work to regain costs associated with medical injuries that were caused by car accidents. If you were involved in a car accident, contact us to see if you are eligible for damages.
Seek Quality Representation for Your Legal Case
If you were involved in a car accident, contact one of our dedicated auto accident and personal injury lawyers at GRGB. We are a dynamic group of skilled, experienced legal professionals who serve clients in the Green Bay, Milwaukee, and Racine area. Give us a call at 414-271-1440 or contact us online.
Attorneys on our Head-On Collisions Team: