Milwaukee Drug Crime Defense Lawyers
Criminal Defense Attorneys Handling Drug Offenses in Milwaukee, Waukesha, and Green Bay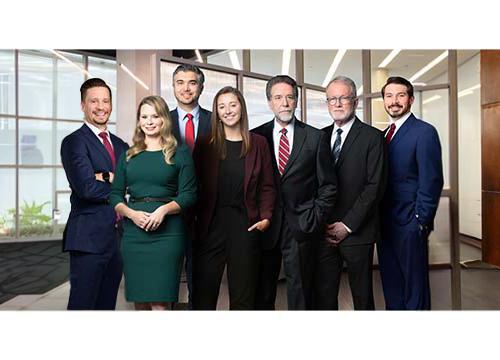 In Wisconsin, drug offenses are categorized based on the substance, amount and the prior record of the offender. In short, a crime may be classified as a misdemeanor or felony based on circumstantial data. The complexity of Wisconsin drug statutes requires criminal lawyers who have detailed knowledge of drug charge defense strategies.

Gimbel, Reilly, Guerin & Brown, LLP is a respected criminal law firm in Milwaukee with extensive experience handling Wisconsin drug charges. Our Milwaukee drug crimes attorneys provide a level of representation that is difficult to match. When facing charges that affect your immediate circumstances and future endeavors, it is imperative to choose counsel who will fight relentlessly for the best possible outcome.
Representing Clients with Drug Possession Charges
In Wisconsin, drugs are classified by the level of addictive effect and abuse. For example, heroin and marijuana are considered to be some of the most dangerous of controlled substances. Consequences for possessing these drugs are more severe than cocaine or methamphetamine. Chapter 961 of the Wisconsin Uniform Controlled Substances Act refers to this drug classification as scheduling. Scheduling maintains that while all drugs have the potential for abuse, some drugs have documented medicinal benefits.
There are five schedules of drugs, with Schedule I representing the most dangerous drugs. Even a first-time offender with a Schedule I possession charge can face hefty fines. Having a skilled drug charges attorney is your best option to achieve the best resolution available.
Drug Distribution in Wisconsin
Distribution is a serious offense with penalties that may affect you for the rest of your life. Having the right lawyer matters. You do not want to face these charges with an inexperienced attorney. As an example, here is a snapshot of penalties associated with heroin possession with intent:
| Amount | Penalty |
| --- | --- |
| 3 grams or less | Class F felony - Up to 12 ½ years in prison; fines up to $25,000. |
| More than 3 grams, but less than 10 | Class E felony - Up to 15 years in prison; fines up to $50,000. |
| More than 10 grams, but less than 50 | Class D felony - Up to 25 years in prison; fines up to $100,000. |
| More than 50 grams | Class C felony - Up to 40 years in prison; fines up to $100,000. |
As you can see, penalties vary depending on the substance and amount. If you are charged with possession of a controlled substance with intent to manufacture, distribute, or deliver, you need the counsel of an aggressive criminal defense attorney skilled in the practice area of drug crimes.
Skilled Drug Trafficking Defense Lawyers
In general, trafficking refers to the possession, sale, manufacture, and distribution of drugs or setting up a drug house or operation. Our Wisconsin drug trafficking attorneys stay current on state drug laws in order to pursue the most favorable results for our clients. We understand the severe penalties that face even first-time drug traffickers. In addition to defining your level of involvement, the following factors will be considered:
Any previous criminal history;
Use of any weapons;
Resulting injuries or fatalities;
Size and scope of operation; and
Interstate/international moving of controlled substances.
Exercise your right to remain silent to keep from offering potentially incriminating statements. We can challenge the search and seizure process and carefully examine the evidence to build the best defense strategy for you.
Contact a Milwaukee Drug Charges Defense Lawyer Today
If you have been charged with drug distribution, possession, or trafficking, you need the experienced representation of a Milwaukee drug charges attorney. Please contact our office by dialing 414-271-1440. Gimbel, Reilly, Guerin & Brown, LLP serves clients in Milwaukee, Waukesha, Green Bay, Racine, and Shorewood, Wisconsin. We are ready to fight for you.
Attorneys on our Drug Charges Team: