National Class Action Lawsuit Referral Attorneys
Lawyers Helping Victims of Medical Device Failure and Harmful Pharmaceutical Drugs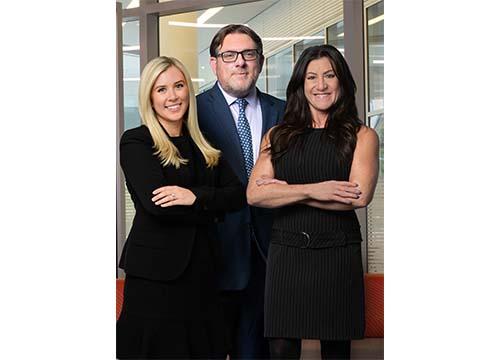 When you buy a product, ingest a prescription drug, or have a surgeon implant a medical device to improve your life, you rightfully assume all possible precautions were taken to ensure absolute safety to potential users. Unfortunately, testing procedures do not always catch flaws in manufacturing and drugs approved by the Federal Drug Administration are sometimes determined to be unsafe years after their initial approval and release to the public. Meanwhile, victims suffer everything from discomfort to death.
At Gimbel, Reilly, Guerin & Brown, LLP, we connect people negatively impacted by these defective products with class action lawsuit attorneys whose mission is to hold manufacturers accountable so victims get the compensation they deserve. If you or a loved one have suffered due to the negligence of a product maker, our experienced product liability attorneys will determine the best course of action. Our nationwide network of class action lawyers is ready to fight for every citizen who wants to see justice served and fellow Americans protected.
What is a Class Action Lawsuit?
A class action suit occurs when multiple individuals pursue legal action against a business entity whose product has similarly harmed the group members. These cases can result in settlements in the millions or billions of dollars, split between the affected parties.
Types of Class Action Lawsuits
Thousands of class action suits are filed each year because of faulty products and marketing misrepresentation. Common lawsuit targets include:
Medical devices and implants: Includes Stryker and Wright hip replacements, DePuy elbow and knee implants, Ensure birth control implants, DaVinci surgical robots, IVC filters, hernia mesh, bone cement, neurovascular stents, transvaginal mesh, and breast implants.
Harmful pharmaceuticals: Includes Actemra, Benicar, Byetta, Depakote, Fluoroquinolones, Januvia, Kombiglyze XR, Paxil, Pradaxa, Tasigna, TDF HIV drugs, Viagra, Victoza, Xarelto, Zofran, and Zostavax.
Products: Includes child care items, Dial soap, Johnson & Johnson talcum powder, Roundup weed killer, and Samsung phones.
Data breach: Includes Equifax, Marriott hotels, Subway, Wendy's, and Yahoo.
Other potential cases involve securities fraud, abuses by credit card companies, gender or racial discrimination, and environmental damage.
If you have suffered injury, illness, or loss due to any of these products or corporations, you are not alone, and a class action lawyer is ready to speak with you today to start your claim. If you believe adverse effects or injuries you have sustained are attributable to another device or product, we can help you make that determination and connect you with an attorney who will fight for you.
Contact a Knowledgeable Injury Lawyer
When you experience serious injury due to a dangerous product, you can feel overwhelmed at the thought of forcing a company through legal action to make things right. You will feel better about it the moment you call Gimbel, Reilly, Guerin & Brown, LLP. To connect with a skilled class action attorney who will advocate for you, contact our Milwaukee personal injury law firm at 414-271-1440 for a free consultation.
Attorneys on our Class Actions Team: