Milwaukee ATV Accident Lawyers
Four-Wheeler Accident Attorneys Serving Milwaukee, Racine, Waukesha, and Throughout Wisconsin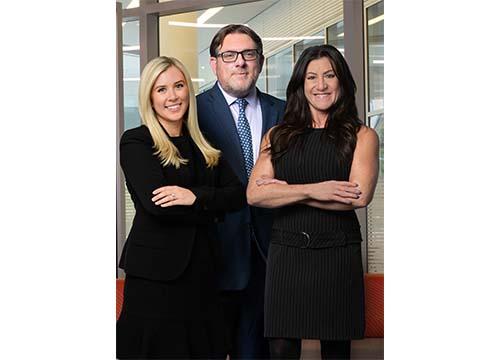 In 2015, more than 97,000 people were injured from ATV-related accidents. ATV, short for all-terrain vehicle, is a motorized 4-wheeler used for both recreation and work.

An ATV-related accident can be fatal. In the U.S., approximately 700 people died in ATV-related accidents in 2012 alone. If an ATV-related crash caused the death of a loved one, contact one of our compassionate and dedicated personal injury attorneys at Gimbel, Reilly, Guerin & Brown, LLP, to understand what legal methods you can pursue.
Causes of ATV-Related Incidents
ATV crashes can be prompted by several factors. Some causes of ATV-related accidents include:
Minors operating ATVs without proper adult supervision.
Driving recklessly and performing risky stunts.
Driving on paved roads.
Not observing state laws and ordinances in regards to the operation of an ATV.
It is important to practice safety precautions and follow all state laws and ordinances when operating an ATV. Below are a few ways you can avoid accidents when driving an ATV:

Seek training. Knowing how to properly operate an ATV is important so that you can avoid crash accidents.
Do not allow minors under 16 years of age to operate an ATV designed for adults.
Do not drive an ATV that has more riders than the ATV was built for.
Always wear a helmet and make sure other riders are wearing helmets, too.
Wisconsin Law Regarding ATV-Related Accidents
If you were involved in an ATV-related accident in which a fatality or injury occurred, you must report the accident immediately to law enforcement. The operator of the ATV vehicle that was involved in the accident must also submit a written report to the Wisconsin Department of Natural Resources. This is in accordance with Wisconsin law.
Filing a Lawsuit Against Another ATV Driver
If you were involved in an accident with another ATV driver and you believe the other driver is responsible for the crash, you could file a lawsuit against the ATV operator just as you might if the both of you were driving cars. Of course, whether or not you are justified in suing another ATV driver depends on the cause of the crash and other details surrounding the accident. If you would like to know your legal options, contact one of our experienced Milwaukee personal injury attorneys today.
Skilled Milwaukee Personal Injury Attorneys
An ATV-related crash can cause property damage and injuries that may result in significant financial costs. Our reputable personal injury attorneys at GRGB will work to recover those costs. We serve clients in Milwaukee, Racine, Green Bay, and Waukesha. Call us at 414-271-1440 or contact us online.
Attorneys on our ATV Accidents Team: