Milwaukee Impaired Driving and OWI Attorneys
DUI Lawyers Serving Waukesha, Green Bay, and Racine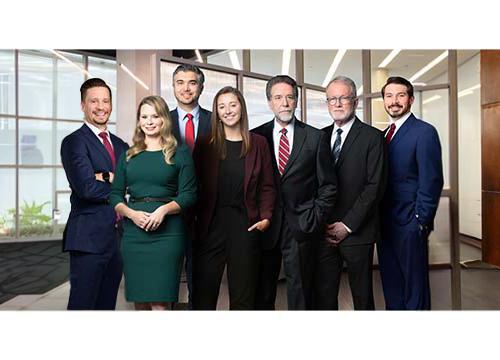 According to the State of Wisconsin Department of Transportation, there were more than 24,000 drunk driving convictions in 2014. In that same year, drunk driving accidents resulted in 162 fatalities and approximately 2,700 injuries. The severity of driving while impaired cannot be minimized. Although the legal limit for blood alcohol content (BAC) in Wisconsin is 0.08%, you may still be arrested for driving while impaired, regardless of BAC results.

Due to the severe penalties for impaired driving, it makes sense to work with an experienced attorney skilled in representing those charged with Operating While Impaired (OWI), Driving Under the Influence (DUI), and Driving While Intoxicated (DWI). At Gimbel, Reilly, Guerin & Brown, LLP, we understand the importance of protecting your rights and seeking a fair outcome on your behalf. Our lawyers have a proven record of success in helping our clients obtain the most favorable results under the most unfavorable circumstances. Choose a skilled criminal defense lawyer to handle your impaired driving case. Your future depends on it.
Skilled Lawyers Representing OWI/DUI Clients in Wisconsin
Your DUI defense begins now. The moment you are facing a possible OWI charge, contact us so that we may begin to build a strategy to protect you. Make no mistake about it, impaired driving carries strong penalties that could potentially impact your future. Depending on the circumstances of your situation, you could be subject to:
Incarceration;
Loss of driving privileges and license suspension/revocation;
Large fines;
Installation of an Ignition Interlock Device (IID); and
Increased insurance rates or loss of coverage.
These kinds of penalties will not only affect your employment, but may also begin a ripple effect that may harm your earning ability, social status, and emotional state. Always address law enforcement officers with respect, but be very careful about what information you offer. Everything you say can become a part of the arrest record and be used against you. We can advise you on how to handle your matter if you reach out to us as soon as possible.
Experienced Defense for Milwaukee OWI Cases
When we take on a client charged with driving or operating under the influence, we understand the importance of timing, knowing the details of the arrest, and taking every action possible to reduce the charges they face. As a top-rated firm recognized by Super Lawyers, we are knowledgeable about blood alcohol testing, OWI laws, and have extensive experience working with first-time and multiple DUI offenders. We know what it takes to deliver the best possible outcome for you and your family. Period.
Contact an Impaired Driving Lawyer Today
Do not delay. Contact us now. Gimbel, Reilly, Guerin & Brown, LLP can respond to your needs quickly, no matter the hour. Call 414-271-1440 or email us today. We serve clients in Milwaukee, Wisconsin as well as the areas of Waukesha, Green Bay, Racine, and Shorewood. We are standing by to help you fight for your rights.
Attorneys on our Impaired Driving Team: