Milwaukee, Wisconsin Car Accident Lawyer
Asserting the Rights of Those Injured in Auto and Truck Collisions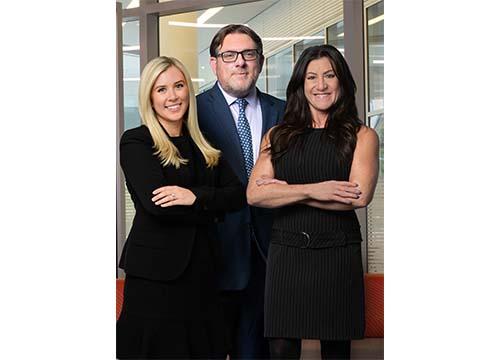 In Wisconsin, if you are found 51 percent or more at fault in a car accident, you can't recover any compensation for your losses. If you are 50 percent or less at fault, your compensation will be reduced by the percentage of your fault. Insurance companies are aware of Wisconsin's doctrine of comparative negligence. As a result, insurance companies have an incentive to investigate accidents and shift as much blame as possible onto you, the injured victim. After all, the more at fault you are, the less they have to pay.

That's why at Gimbel, Reilly, Guerin & Brown, LLP, our Milwaukee and Wisconsin car accident lawyers work with accident investigators, engineers, medical doctors and other experts when preparing and presenting auto accident cases to opposing adjusters, defense lawyers, judges and juries. We establish a balance of power in the courtroom to ensure our clients receive compensation proportional to their injuries.
If you've been injured or have lost a family member in a car accident, the experienced personal injury attorneys at GRGB can help. To schedule an appointment to discuss your case, call us at 414-271-1440 or contact us online.
Covering the Cost of Serious Injuries After a Car Accident
Working with medical doctors, economists, life care planners and vocational rehabilitation specialists, we at GRGB seek to project and recover costs associated with the following kinds of injuries sustained in car accidents:
Brain injuries
Spinal cord injuries
Paraplegia/quadriplegia
Broken bones
Whiplash
Back injuries
Amputations
Burns
Wrongful death
Uninsured and Underinsured Motorist Claims (UIM)
If an uninsured or underinsured driver hit you, you should be able to recover damages under the terms of your auto insurance policy. To determine if you're covered for accidents involving uninsured or underinsured drivers, you should review the declarations page of your policy and contact an experienced personal injury lawyer to assist you in the interpretation of that policy. If an underinsured driver hits you, his or her insurer may offer you a settlement soon after your accident. If you accept the offer, however, your insurer can't use subrogation to try to recover more damages from the underinsured. Consequently, it's best to talk with a lawyer regarding your options first.
If you encounter difficulties with your own insurer after submitting an uninsured/underinsured claim, our lawyers can evaluate your case, write demand letters and take other steps, which may include filing a bad faith claim against the insurance company. Insurers can be held financially liable for unreasonable delays or attempting to unfairly deny coverage to an eligible policyholder.
Contact Milwaukee and Wisconsin Auto Accident Injury Attorneys at GRGB Today
If you have been injured in a car accident, we can help. We have the resources necessary to make your claim successful. We also relieve your stress by handling all interactions with the insurance companies, and we will take the necessary steps to ensure your rights and interests are protected. Call 414-271-1440 or contact us online.
Attorneys on our Car Accidents Team: