Milwaukee, WI Slip-and-Fall Accident Attorney
Premises Liability Lawyers Serving Green Bay, Milwaukee, Racine, Waukesha, and Throughout Wisconsin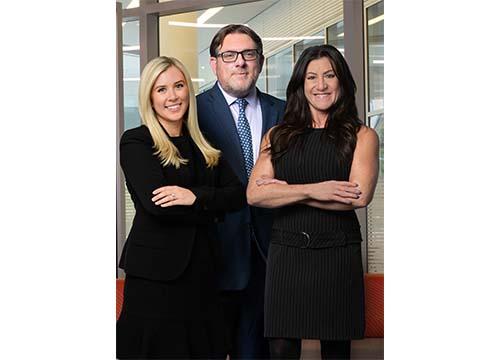 A slip-and-fall accident can cause significant financial and medical stress for the injured person. Medical bills, time off work, and potential property damage can result in high economic costs for the victim. Slip-and-fall accidents are common—over one million visits are made to the hospital as a result of these accidents.

At Gimbel, Reilly, Guerin & Brown, LLP, our devoted premises liability attorneys fight to ensure clients who suffered a slip-and-fall accident are compensated for costs associated with their falls.
Slip-and-Fall Accident Injuries
A slip-and-fall accident can cause multiple injuries such as:
broken bones
fractured skull
twisted limbs
sprains
dislocated shoulder
back injuries
spinal injuries
death
Depending on the severity of the fall, your medical bills may be high, and you may be required to take time off work. If so, our committed slip-and-fall injury attorneys at GRGB will assist you in being compensated for the payment of your medical bills.
What is Premises Liability?
Premises liability refers to when property owners are held responsible for hazardous physical conditions on their property. Building owners and landowners are responsible for warning their visitors or tenants about possible hazards on their property that could hurt them. Property owners are responsible for maintaining their property to keep it safe for their visitors and residents.
Do you Have a Premises Liability Case?
Whether or not you have a strong case for premises liability is dependent upon several factors:
The owner of the premises was knowledgeable about a slippery or damaged floor or surface, but failed to fix it.
The owner of the premises failed to notify or display signs of a potentially dangerous floor, surface, or property.
The owner of the premises is the one who damaged the floor or property.
In order to have a strong premises liability case, your slip-and-fall accident should generally occur outside of your home. However, if your slip-and-fall accident was caused by a damaged floor or surface in your home that your previous homeowners or real estate agents did not make you aware of, you may have a premises liability case. This would also apply if you are the renter of the home. A premises liability case could also be made if you fell as a result of damaged property in an apartment building, a store, or some other venue.
If you were involved in a slip-and-fall accident and would like to understand what your legal options are, contact a slip-and-fall accident lawyer at GRGB.
Slip-and-Fall Accident at Work
In Wisconsin, if you were injured in a fall during work, you may be eligible to receive compensation for mental and physical injuries. You may also be eligible to receive compensation for lost wages if your injuries require you to take time off work. If you are unsure as to whether or not you qualify for workers' compensation, contact one of our personal injury attorneys at GRGB.
Contact a Green Bay Slip-and-Fall Accident Attorney
Becoming injured in a slip-and-fall accident can result in needed time off work and several injuries, which means you lose wages and have to pay potentially high medical bills. At GRGB, our premises liability attorneys will represent you with dedication, so you can receive the compensation you legally entitled to. We serve clients in Milwaukee, Green Bay, Racine, and Waukesha, Wisconsin. Call us at 414-271-1440, or contact us online.
Attorneys on our Slip-And-Fall Accidents Team: