Milwaukee, Wisconsin OWI Injury Attorneys
Skilled Defense of DUI and DWI Vehicle Injury Matters in Waukesha and Green Bay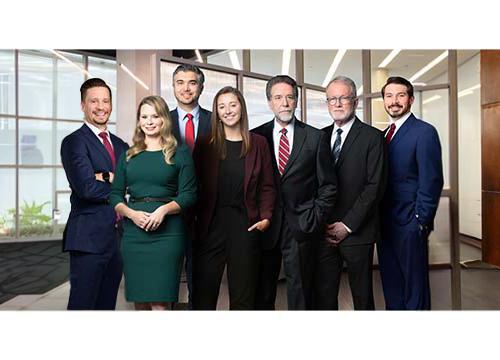 A momentary lapse in judgment may have far-reaching consequences. A few drinks with friends and a decision to drive could end in a serious or even fatal injury. It is a sobering thought. At Gimbel, Reilly, Guerin & Brown, LLP, we are focused on helping our clients find the best possible outcome in the toughest situations. If you or someone you know has been charged with injury by intoxicated use of a vehicle, we can help.
Understanding OWI Injury Laws in Milwaukee, WI
In chapter 940.25 of the Wisconsin Criminal Code is states: "any person who causes great bodily harm to another human being (or unborn child) by the operation of a vehicle while under the influence of an intoxicant is guilty of a Class F felony." Let us break that down:
Great bodily harm - an injury that increases the risk of death, permanent disfigurement, or causes a permanent or long-term impairment or loss of a body part or function.
Intoxicant - any substance that causes physical impairment when used such as alcohol, controlled substances, prescription medication, and other drugs.
Class F felony - carries a sentence of up to 12.5 years in prison, and/ or a fine up to $25,000.
Depending on the level of injury, the crime can be classified as either a felony or misdemeanor. Felony charges result from great bodily harm. Minor injuries can reduce the charge to a misdemeanor. As seasoned criminal defense lawyers, we have helped many clients seek lesser charges. When dealing with such serious consequences, it is imperative to have an experienced litigator in your corner. Our attorneys are equipped to go the distance for the best result.
DUI Defense Lawyers Fighting for Your Rights
For more than 50 years, our firm has worked to resolve complex issues for our clients. We are respected leaders in the criminal defense community and have a well-deserved reputation for protecting the rights of our clients. We have intimate knowledge of OWI matters and how they are handled in Wisconsin. When you work with our team, you can expect:
Clear communication at every point in your OWI matter;
A solid understanding of the charges you are facing;
Clear direction and expectations from start to finish; and
Unwavering dedication to your case and attention to detail.
You can also expect to be treated with respect and dignity. You may be facing a challenging season, but we can help you navigate this time and bring balance to a world that feels unsteady.
Contact a Milwaukee OWI Defense Lawyer
If you or a loved one has been arrested and charged with an injury due to impaired driving, contact us to set up an initial consultation today. There are time restrictions that impact your rights, so please do not hesitate to call 414-271-1440 now. Our law firm serves clients located in Milwaukee, Waukesha, Green Bay, Racine, and Shorewood, Wisconsin. We look forward to serving you.

Attorneys on our Injury by Intoxicated Use of a Vehicle Team: