Milwaukee Power of Attorney
Estate Planning Lawyers for Clients in Waukesha, Green Bay, and Racine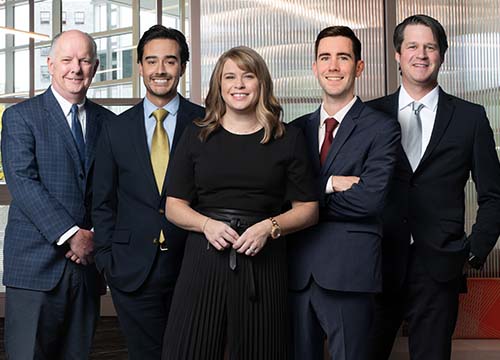 Sometimes in life, it becomes necessary to assign our rights to enter into contracts or other agreements to another person. A time may come when we will not be able to make life decisions and need to rely on others. This is where a power of attorney can come in handy.
What is a Power of Attorney?
A power of attorney is a legal document that gives a named person the power to act on your behalf in certain matters. Most often, they are used to allow another to act on your behalf with regard to medical decisions and financial decisions. They can be made to be "durable," which means that they survive the incapacity of the person who created the power of attorney.
Why Might I Need a Power of Attorney?
The need for a power of attorney can arise in a number of circumstances.
Medical Purposes -

If you are involved in a serious accident that renders you comatose, it might be helpful to have a close family member or friend obtain a power of attorney to make these medical decisions on your behalf. Similarly, an elderly person who is no longer able to make sound medical decisions of their own accord may want to assign their child a power of attorney.

Financial Reasons –

In the event an individual is unable to manage their finances or wishes to give another person the ability to do so, a power of attorney can be useful. For instance, a power of attorney may be given to a real estate agent in order to close a real estate deal. An individual who is incapacitated may want to assign their child a power of attorney to pay bills, file tax returns, or manage investments.
The person who you chose to have power of attorney does not have to be an attorney, but he or she may be. The decision to give someone power of attorney should only be made after careful consideration of your options. They should be someone that you trust to manage your affairs and someone who you know will act in your best interest.
Contact Us Today to Speak with a Wisconsin Power of Attorney Lawyer
A person who is given a power of attorney can have broad, sweeping power to act on your behalf. They have the potential to make a decision that could have significant financial consequences or substantially affect the course of your medical treatment.
The attorneys at Gimbel, Reilly, Guerin & Brown, LLP understand the breadth of powers that can be assigned to an individual via a power of attorney and can advise you on some of the potential legal, financial, and medical ramifications that can result from giving someone a power of attorney. In addition, we can draft an enforceable power of attorney on your behalf that accurately details the powers you would like to assign to another. We work with clients throughout the state of Wisconsin, including in the areas of Milwaukee, Waukesha, Green Bay, Racine, and Shorewood. To schedule a consultation with one of our attorneys, call 414-271-1440 today or contact us online.
Attorneys on our Powers of Attorney Team: