Milwaukee Guardianship Attorneys
Guardianship Lawyers Serving Clients in Green Bay and Throughout Wisconsin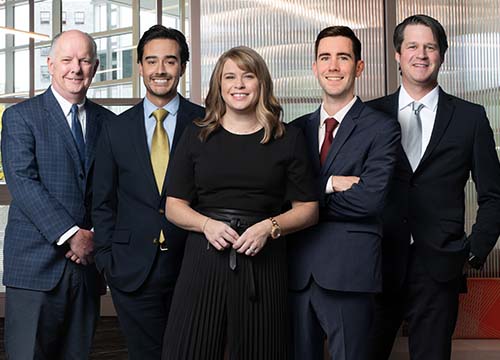 Estate planning does not only entail making financial decisions surrounding property inheritance, but also includes a decision on who will be the guardian of your minor child(ren). It is vital that before you pass away or are unable to take care of your children, you create a legal document (with an attorney's assistance) that includes the names of the individual(s) you would like to act as guardians of your minor child(ren).
You may also wish to pursue guardianship for an adult who is mentally and/or physically incapacitated. If a loved one is unable to make their own decisions regarding safety, quality of life, healthcare, or finances, you may desire to designate a guardian for him or her.
At Gimbel, Reilly, Guerin & Brown, LLP, we will work with you and your family to create a guardianship plan that addresses your needs and the needs of your loved one(s).
How to Select a Guardian for Your Child
When seeking a potential guardian for your child, there are some areas to consider:
Examine the relationship the potential guardian has with the child. Does the child enjoy spending time with him or her? Are they close?
Does the potential guardian have other children, and if so, how many? While you may feel that the person you are considering for guardianship of your child is best fit for the role, consider the relationship your child has with the potential guardian's own children.
If something were to happen to you and your partner, what kind of household would you like your child to be raised in?
Where would your child feel comfortable?
If you are having difficulty deciding who should be your child's legal guardian in the event that you are unable to take care of your child, it is essential to appoint a guardian for short-term care. This appointment is necessary because as soon as something happens to you, your children will be taken into foster care until someone with legal authority steps up to take care of your children or until the courts appoint a legal guardian for your children.
Guardianship Disputes
There are often guardianship disputes because a family member who has minor children passed away without appointing a guardian. Legal disputes may also arise concerning guardianship because family members do not agree on what the best interests of the children are.
Therefore, it is vital that you work with a guardianship and estate planning attorney to create a legally binding document that includes who you would like to serve as your children's guardians when or if the need arises.
Contact a Milwaukee Guardianship Attorney
If you are involved in a guardianship dispute or need assistance in creating a legally binding document that designates guardians for your minor child(ren), contact one of our skilled Milwaukee guardianship attorneys. We serve clients in Green Bay, Milwaukee, Racine, Waukesha, and throughout Wisconsin. Call 414-271-1440, or send us an email.
Attorneys on our Guardianships Team: