Milwaukee Actual Innocence Attorneys
Lawyers for Wrongful Conviction Appeals in Wisconsin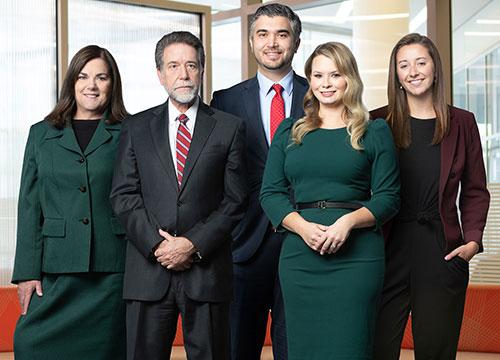 Has a member of your family or a loved one been convicted of a crime that he or she did not commit? Since his or her conviction, has new evidence been discovered that could help prove that your loved one was wrongfully convicted? If so, the appellate team at Gimbel, Reilly, Guerin & Brown, LLP may be able to help you and your loved one challenge the conviction before an appeals court. Such an appeal would be considered to be on the basis of "actual innocence," which is an important concept in criminal law and one with which our skilled attorneys are quite familiar.
Understanding Actual Innocence
In the realm of criminal law, most post-conviction appeals are based on some type of problem or mistake made during the prosecution of the original case. Such problems and mistakes commonly include violations of due process, an incorrect application or misinterpretation of the law by the judge or jury, improperly admitted evidence, and juror misconduct. An appeal made on the basis of actual innocence, however, is rather different. This type of appeal is based on the idea that the defendant simply did not commit the crime in question and that new evidence of the defendant's innocence is now available.
Actual innocence appeals can be very difficult to win because doing so requires the appellate court to acknowledge that the original trier of fact—that is, the judge or jury—was wrong. Despite being difficult, such appeals are incredibly important, especially for those who have suffered or are currently suffering the consequences of a conviction.
Actual Innocence Appeals in Wisconsin
At Gimbel, Reilly, Guerin & Brown, LLP, we understand the challenges associated with appealing any court's decision. When that decision is a guilty verdict, the situation is even more intense. In most cases in Wisconsin, a successful actual innocence appeal means that a new trial will be granted. To make this happen, the defendant and his or her legal team must prove several things about the new evidence, including all of the following:
The evidence of actual innocence was discovered after the original conviction.
The defendant was not negligent in seeking evidence before and during the original trial.
The evidence is relevant to an issue in the case in question.
The new evidence is not merely a restating or combination of evidence that was available previously.
Wisconsin law also allows post-conviction motions for DNA testing of certain kinds of evidence. DNA testing is often a first step in obtaining "new" evidence to support an actual innocence claim. These motions generally apply to evidence that is already in the actual or constructive possession of a government or law enforcement agency.
Milwaukee Attorneys You Can Trust
Our criminal defense and appellate lawyers are dedicated to the pursuit of justice. To that end, we are fully prepared to challenge a wrongful conviction based on newly discovered evidence. When you enlist the help of our firm, you become part an important part of our team. Our attorneys will listen carefully to you so that we can gain a full understanding of the case at hand. From there, we will conduct a thorough review of all of the prior proceedings, presented evidence, and any other materials or records that might be available.
At every step of the process, you and your loved one can depend on us to be open, honest, and forthcoming about the status of your case. We will answer your questions, address your concerns, and ensure that you are kept fully informed of any and all developments. We pledge to do everything possible to help you and your loved one obtain the best possible outcome.
Call Our Office for Help Today
For more information about our firm and how we can help with your actual innocence claim, contact our office. Call 414-271-1440 to schedule a confidential consultation with the appeals team at Gimbel, Reilly, Guerin & Brown, LLP today.