Wisconsin Professional License Defense Lawyers
Representing Professionals and Protecting Careers in Milwaukee, Waukesha and Kenosha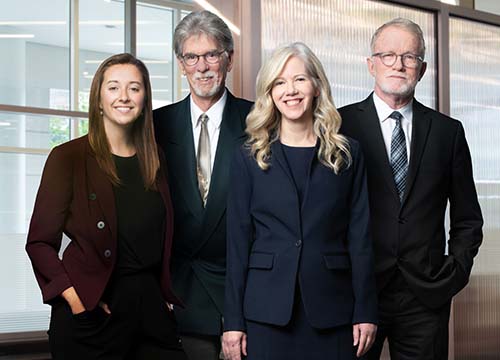 At GRGB, we understand that a threat to a professional's license is a threat to a professional's career. For more than 50 years, we have provided defense to professionals in Milwaukee and throughout Wisconsin. We have protected the careers of countless professionals.
When they are subject to a regulatory agency investigation, many professionals make a critical mistake. They decide to handle it themselves. They go along with the investigators and cooperate without the assistance of an attorney, only to learn later that their words have been turned against them.
We encourage you to talk to an attorney before you talk to an investigator. Your career is in jeopardy. We'll protect it.
Providing Aggressive Professional License Defense
Our lawyers can provide license defense to professionals in all fields, including:
Lawyers and educators
Psychiatrists and other mental healthcare providers
Doctors, nurses and other healthcare providers
Construction contractors and real estate brokers
We know how to work with the Department of Regulation and Licensing, the Office of Lawyer Regulation and other agencies.
To maintain your license, certain standards need to be met. If you have been accused of failing to meet those standards, you have the right to present your side. We will argue your case in a regulatory hearing seeking to prevent your license from being suspended or revoked.
If you have been charged with a criminal offense, such as drunk driving, it could also jeopardize your license, depending on your profession. In addition to providing professional license defense, we can provide criminal defense services.
At Gimbel, Reilly, Guerin & Brown, LLP, we hold a position of respect. Our name is known among professionals, as well as the investigators and staff at the regulatory agencies. They know that we stand behind every case we take. They know that we will work hard to protect your career.
Contact Us for a Proactive Professional License Defense
Our attorneys are ready to assist with any professional licensing issue. Call us at 414-271-1440 or send us an e-mail.
Attorneys on our Professional Licensing and Disciplinary Defense Team: