Wisconsin Real Estate Litigation Attorneys
Milwaukee Business and Residential Real Estate Lawyers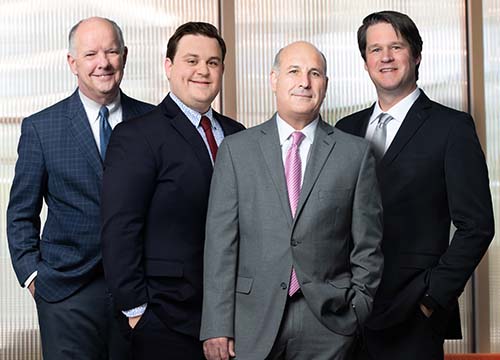 Commercial and residential real estate litigation almost always involves a breach of contract or boundary disputes. At Gimbel, Reilly, Guerin & Brown, LLP, our attorneys review purchase agreements, commercial leases, construction constructs, county property records, condemnation hearing transcripts, and other documents in real estate litigation cases. In real estate litigation involving commercial developments or land use and private property, we expose due process violations on the part of zoning boards and county governments that fail to hold public hearings or properly consider our client's request. In real estate transactions, we review contract terms and conditions in light of the Wisconsin statute of frauds, especially in regard to any hold-harmless clause, home inspection, disclosure issues, fraudulent representations, financing agreements, and mediation requirements.
If you are involved in a real estate dispute and would like to discuss the options available to you, contact Milwaukee, Wisconsin, real estate litigation attorneys at GRGB today to schedule an appointment and discuss your case.
Real Estate Disputes and Real Estate Litigation
The law office of GRGB counsels and represents homebuyers, home sellers, contractors, condominium boards, and real estate developers in regard to the following kinds of issues:
Adverse possession
Boundary disputes
Easements
Prescriptive easements
Partition actions
Condominium covenants
Mechanics' liens
Property taking
Eminent domain
Inverse condemnation
Leaky basement cases
Fraudulent representations
Other non-disclosure issues
Title Insurance Litigation
During a real estate transaction, title insurance provides essential protection from losses related to the transfer of the title to the property. Lender's insurance protects a mortgage lender, and owner's insurance protects the buyer of the property. If disputes arise related to this insurance coverage, litigation may be necessary to ensure that these issues are addressed correctly. In these cases, our attorneys can assist with:
Investigation of title claims and irregularities
Issues with title conveyance
Quiet title actions
Title insurance coverage litigation
Title defect litigation
Real Estate Litigation and Financial Harm
A breach of contract in a real estate setting can cause significant financial harm. When construction projects are halted, home sales aborted, or commercial leases breached, the financial consequences can be significant to developers, home buyers or business retailers. Working with economists and CPAs, our attorneys quantify the financial cost of a breached real estate contract, demanding nothing less than what it would take to restore our client to his or her financial state prior to a breach. In cases where the party in breach enters bankruptcy, our attorneys pursue a preference action or press for a receivership to recover as much as possible for our client.
Contact Milwaukee, Wisconsin, Real Estate Litigation Attorneys
If you have been harmed by a breach of contract or have been denied due process in regard to the use of land or property, contact Milwaukee real estate litigation attorneys at GRGB today to schedule an appointment to discuss your case.
Attorneys on our Real Estate Litigation Team: