Milwaukee Civil and Criminal Appeals Lawyers
Experienced Wisconsin and Federal Appellate Attorneys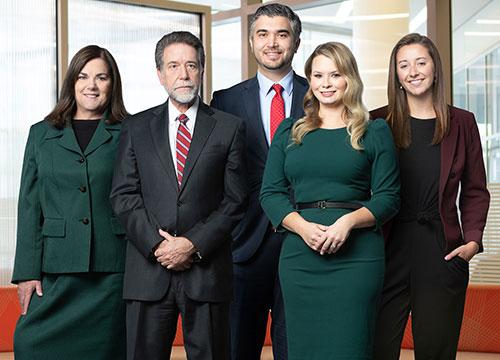 In some cases, clients find themselves in appellate court, a forum not familiar to many lawyers. GRGB's appellate team has substantial experience in state and federal appellate courts, both in seeking to reverse adverse decisions and defending favorable rulings involving a myriad of issues and subject areas. The appeals process generally includes the following steps:
We start the appellate process by thoroughly and carefully reviewing every aspect of the case and the applicable law
We listen to you in an attempt to determine why you believe the case was decided correctly or incorrectly
We draft quality briefs and arguments that set forth your position and, if granted the opportunity, we present your position at oral argument
In addition to direct appeals, GRGB represents clients seeking postconviction relief through motion and habeas corpus petitions in state and federal courts. Also, we are available to provide insight and strategic advice regarding potential appellate issues during proceedings in the state court to ensure that those issues and your appellate rights are not waived.
What do people say about Gimbel, Reilly, Guerin & Brown, LLP? Clients, judges and even opposing attorneys often comment on the quality of our written briefs. You can expect the same level of thorough preparation, reasoned argument and quality work product if GRGB handles your appeal.
Contact us for Appellate Representation
Our lawyers are committed to providing quality representation in appeals. Call us at 414-271-1440 or send us an e-mail.
Attorneys on our Appeals Team: