Milwaukee, WI Lawyers for Nursing Home Planning
Estate Planning Attorneys Serving Waukesha, Green Bay, and Throughout Wisconsin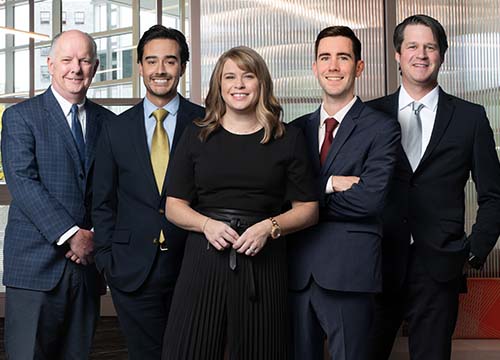 Seeking a nursing home for a loved one can be a complex process. Not only do you have to find a quality facility that meets your loved one's needs, but there is also potential financial stress from the expenses that nursing home care can necessitate. At Gimbel, Reilly, Guerin & Brown, LLP (GRGB), we ease the process by helping patients and their loved ones plan for care in a nursing home.
Selecting a Quality Nursing Home in the Milwaukee Area
When selecting a nursing home, there are a few guidelines you may want to follow before making your final decision. These guidelines can help you in avoiding a facility where there is potential abuse and neglect of patients:
1. Quality of Facility. When visiting a nursing home facility, check to see if there are any strong, unpleasant smells. While a nursing home may have odd scents because of the various illnesses patients have, if the facility reeks, it may be a sign that the nursing home is not being consistently cleaned. You should also check to see if there is any damage or leaks in the roof or walls.
2. Food. Have a meal with your family member to gauge the quality of the food served at the nursing home. You should check to see if the food will meet dietary requirements, and you should also examine how appealing the food is.
3. Treatment and Services. You can find out how patients at a nursing home are treated by analyzing the relationships between the nursing home staff and the patients. Are the patients respected? See if the staff is overworked and look at how staff members treat each other. Their behaviors can give you insight into how patients are treated.
4. Activities. Ongoing loneliness and boredom can lead to depressive moods, so it is important that there are regular activities and games available for nursing home residents. Check the activity calendars at the facility or ask to see one.
If you believe a family member has suffered abuse or neglect in a nursing home facility, contact one of our skilled attorneys at GRGB.
Insurance Coverage for Nursing Home Care
While your family member may have a Medicare plan, it is important to keep in mind that Medicare does not usually cover long-term care. If your loved one has a different form of health insurance and finds that his or her insurance company has rejected coverage, our accomplished Green Bay insurance coverage attorneys will be happy to represent your loved one in fighting for his or her claim.
Contact Us for Excellent Legal Representation in Wisconsin
Planning for nursing home care takes time, and it is best if you have strongly experienced attorneys at your side. Whether you need legal advice for pursuing health insurance coverage litigation or would like to make a case against a nursing home facility for abuse or neglect, we at GRGB will represent you with dedication and rigor. We serve clients in Milwaukee, Green Bay, Racine, Waukesha, and throughout Wisconsin. Call us at 414-271-1440 or contact us via email.
Attorneys on our Nursing Home Planning Team: