Wisconsin Truck Accident Attorney
Truck Crash Lawyer Serving Milwaukee, Waukesha and Kenosha Injury Victims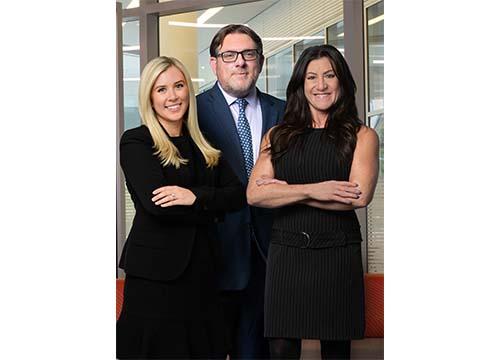 At GRGB, we work hard to obtain full and fair compensation for those injured in motor vehicle accidents. We know that accidents involving large semi trucks or tractor-trailers are often devastating, resulting in serious injuries and possibly wrongful death. Accident victims must deal with mounting medical bills, calls from insurance adjusters and letters from other lawyers. Our goal in every case is to shoulder these burdens so you can focus on recovery.

Our experienced Milwaukee truck accident attorneys have successfully litigated accident cases across the state of Wisconsin, vindicating the rights of those injured by truck drivers' negligence or trucking companies' neglect. Though a victory in court cannot erase the results of an accident, winning fair compensation can at least give you the resources you need to start moving forward.
If you have been injured or a loved one has died in a trucking accident, we are here to help. Call our office at 414-271-1440 or contact us online.
Handling the Complexities of Truck Accidents
At GRBG, our lawyers are adept at navigating through the complex federal and state rules and regulations that govern the trucking industry. Because of our knowledge, many of our clients come to us having been referred by former clients and even other lawyers. We do not take such endorsements lightly, and so we take a very personal approach to each case. Your problems become our problems.
A truck accident can involve multiple claims against multiple people and companies. These cases quickly become complex, requiring a team of lawyers, accident reconstructionists and other specialists who understand the certain variables at play. Some of the issues we investigate in every truck case include:
Possible driver fatigue
Falsified logbooks indicating the driver had spent less time on the road than he or she really had
Speeding
Improper truck maintenance
Improperly loaded or secured cargo
Inadequate driver training
Negligent hiring by the trucking company
Locating and coordinating insurance coverages of multiple companies
If you were injured in a truck accident, the experienced attorneys at GRGB are ready to help you. Call us at 414-271-1440 or contact our law firm online.
Attorneys on our Truck Accidents Team: