Milwaukee Commercial Real Estate Attorneys
Providing Counsel and Representation to Parties Involved in Commercial Real Estate Transactions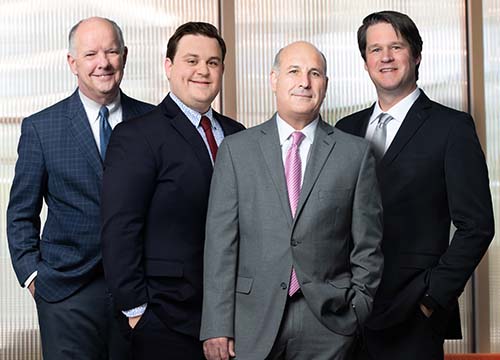 Commercial real estate transactions often involve significant sums of money, sometimes well into the tens of millions of dollars. In addition, the terms of commercial real estate leases can have significant ramifications for both lessors and lessees. For this reason, any party to a commercial real estate transaction should seek legal counsel prior to taking any action that could affect his or her legal rights or obligations.
At Gimbel, Reilly, Guerin & Brown, LLP, our Milwaukee real estate lawyers work with individuals and businesses with legal needs related to commercial real estate. We regularly advise and counsel buyers, sellers, purchasers, landlords, and lenders with regard to a variety of matters.
Offering a Variety of Services to Buyers, Sellers, and Owners of Commercial Real Estate
Whether your legal issue is related to a retail property, an office building, an industrial park, an investment property, or any other type of commercial real estate, our attorneys can help. We regularly assist clients with legal needs related to the following:
Commercial leases
Drafting and negotiation of purchase and sale agreements
Land use issues
Zoning regulations
Brokerage agreements
Environmental issues
Permits and licenses
Review and negotiation of financing agreements
Property management contracts
Use restrictions
Due diligence investigations
Commercial property leasing
Title review and search
Document preparation and review
The Benefits of Working with an Attorney
Commercial real estate transactions often involve significant financial risk. For this reason, it is important to do everything you can to protect your legal rights and your investment. Even if you are a seasoned real estate professional, it is a good idea to have another set of eyes on the documents that you are about to sign as well as the help of an attorney familiar with local, state, and federal law as it may pertain to your situation. In addition, should your deal sour at any point, having an attorney already familiar with the situation can make it much easier to resolve or litigate, potentially saving you time and money.
Contact a Wisconsin Commercial Real Estate Lawyer
If you are involved in a real estate transaction or have questions regarding legal issues related to commercial real estate, contact Gimbel, Reilly, Guerin & Brown, LLP as soon as possible. We work with clients throughout the Milwaukee area including in the communities of Waukesha, Green Bay, Racine, and Shorewood. To learn more about how our firm can help you, call us today at 414-271-1440 or contact us online.
Attorneys on our Commercial Real Estate Team: