Milwaukee Cybersecurity Litigation Defense Lawyers
Milwaukee, WI Civil Lawsuit Defense Attorneys for Cases Involving Data Breaches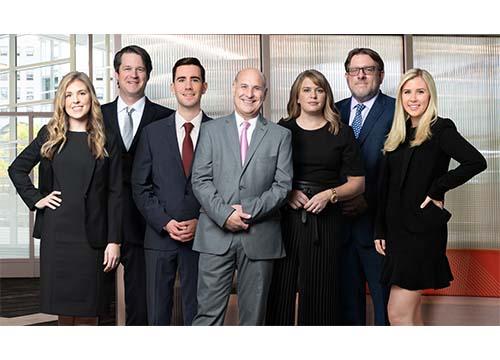 Companies store multiple different types of information in computer systems, and in many cases, this information is accessible online or through computers connected to a network. Even when a company follows the proper cybersecurity practices, data breaches can occur, and this may result in the release of customer information, financial records, or other protected data. In these situations, a company will want to understand how to address liability for financial losses or other forms of harm that occurred because of a data breach, and it may need to defend against civil litigation by people who have been affected.
The law firm of Gimbel, Reilly, Guerin & Brown, LLP provides representation for clients who are involved in civil lawsuits, and we work to help defendants determine their best options for addressing issues related to liability for financial losses. With our strong understanding of how cybersecurity laws affect liability in data breach cases, we can help companies respond to litigation, negotiate settlements, or litigate cases in court. In addition to providing representation for companies who have experienced data breaches, we work with insurers to determine how to address claims in these types of cases.
Liability for Data Breaches
When hackers break into a company's secure systems, resulting in the exposure of protected data, the parties involved will need to determine who is liable for potential losses or other damages. These cases can be very complicated, since multiple parties may be involved. In addition to the owner of data, such as a company that stores information about its customers, a "data holder" may also play a role in a data breach. Data holders may include cloud computing providers or owners of data centers where a company's servers are located. In general, data owners may be held liable for losses resulting from a data breach, even if the breach occurred because the data holder failed to follow the correct security procedures. However, a data holder may also be liable in cases involving HIPAA violations where people's personal health information is exposed.
Multiple parties may pursue civil litigation to address data breaches. Generally, litigation will seek to recover financial losses that occurred because of a breach. A company's customers may attempt to recover financial losses that they suffered because their financial data was released, and in some cases, individuals may seek compensation for emotional trauma that resulted from the release of their personal information. Other types of cases may involve a company's shareholders taking legal action to address their financial losses, or a plaintiff may claim that a defendant committed a breach of contract by allowing protected information to be released.
A company will not be automatically liable for a data breach. A plaintiff will usually be required to demonstrate that a data breach occurred because of a company's negligence, and the plaintiff will also need to show that they suffered financial losses or other damages because of the breach. Negligence may involve:
Failure to implement the proper cybersecurity procedures and take reasonable measures to protect people's personal or financial information.
Failure to take the proper measures to address a data breach, correct the issues that led to the breach, and mitigate losses caused by the release of protected data.
Failure to properly notify people who have been affected by a data breach.
Insurance companies may also need to address liability for data breaches. An insurance policy may provide coverage for losses that occur because of issues related to cybersecurity. If people affected by a data breach pursue litigation against a data owner, an insurer may have a duty to defend their policyholder. With the help of an attorney, insurance companies may be able to negotiate a settlement or determine how to resolve a case while minimizing their financial losses.
Contact Our Milwaukee, WI Data Breach Litigation Attorneys
If your company has experienced a data breach, our attorneys can advise you on the best steps to take to protect yourself from liability, and we can make sure you will meet your requirements for reporting these issues and correcting security problems. We can also provide you with a strong defense during civil litigation, helping you resolve a case successfully and minimize your potential losses. To learn how we can help you address legal issues related to cybersecurity, contact our office today at 414-271-1440.
Attorneys on our Data Breaches / Cybersecurity Civil Defense Team: