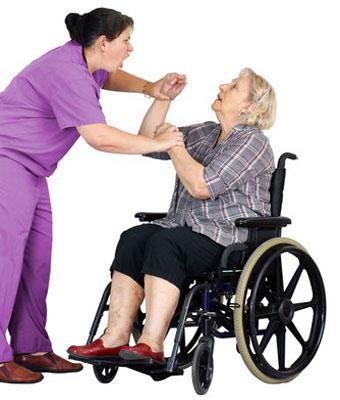 According to statistics, elder abuse occurs in one out of three nursing homes. Often, that abuse is experienced at the hands of staff, but a recent study has also revealed that resident-on-resident abuse occurs frequently as well. One woman, suffocated and strangled to death, is an example of the latter. But just how much ammunition do you or your loved ones have against a nursing home if wrongful death, abuse, or negligence has occurred? The answer to that question may lie in the paperwork.
Roommate Charged with Murder, Nursing Home Never Implicated
Despite alleged documents that stated the deceased's roommate was a risk to herself and/or others, authorities focused their attention on the resident actually responsible for the 100-year-old woman's death rather than investigating the facility. Charged with murder and then deemed unfit to stand trial because she suffered from dementia, she was eventually committed to a state hospital. But the nursing home responsible for their care was never implicated, either criminally or otherwise.
...