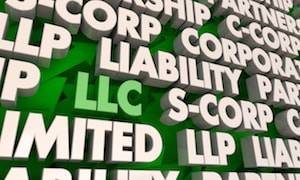 If you are about to take the exciting step of forming a new business, you should not overlook the important decision of the type of entity your business will utilize. The business entity you select will affect every facet of your business, so you should make the decision with the aid of trusted legal professionals.
No two situations are the same. Simply because a competitor or similar business has utilized, for example, an LLC business structure does not mean that this is the right choice in your situation.
Why Business Type Matters
The law defines several types of business entities, and each has distinct features that could help or hurt your business. The type of entity selected will affect how the business is taxed, and different business entities have different requirements in terms of paperwork. The potential personal liability that a business owner may be exposed to is another key consideration. Finally, the type of entity you select will dictate how you can raise money.
...