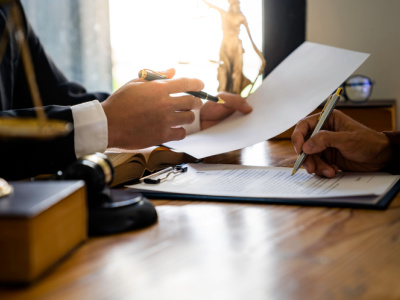 Litigation involving an alleged breach of contract can be complex. When one party fails to fulfill their obligations as outlined in a contract, this can lead to disputes, and the other party may take legal action to enforce the contract's terms. For those who are involved in civil litigation related to contract disputes in Wisconsin, it is important to understand the options that may be available. An experienced attorney can provide legal representation in these cases, ensuring that issues related to contracts will be handled correctly. Depending on the specific facts of a case, available remedies for a breach of contract may include:
1. Specific Performance
In some breach of contract cases, the court may order the party who breached the contract to fulfill their obligations as originally agreed upon. Specific performance is typically granted when monetary damages would not adequately compensate the non-breaching party for the losses they suffered due to the breach or when the breaching party has the ability to fulfill the contract's terms.
2. Monetary Damages
The most common outcome when one party has been found to be in breach of contract is an award of damages that will be paid by the breaching party to the non-breaching party. There are different types of monetary damages that may be awarded:
...