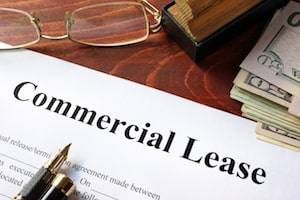 Commercial lease disputes can be costly and complex, due to long lease terms and the large amounts of rent payments involved. Often, once one side believes that there has been a breach of the lease, the most efficient way to resolve the problem is to bring in legal professionals who are experienced in commercial real estate and contract law.
A dispute between a commercial landlord and tenant is typically a contract issue at heart, with the lease being the controlling contract. There are numerous laws and cases that will determine what the various clauses of the lease mean in your case. Here are a few examples of common commercial lease disputes:
Vaguely Drafted Lease
If a lease is not properly drafted, commercial lease disputes are bound to occur. The key to properly drafting a lease is being clear as to what each party's obligations and rights are. For example, the lease should state the proper person or entity who is leasing the property, what rights the tenant has to common areas, what renewal options are available, and what utilities are included in the lease.
...