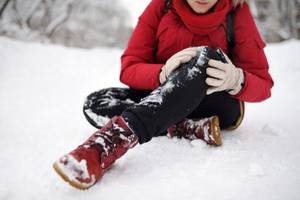 Slip and fall accidents are one of the leading causes of personal injury in the winter. Sometimes, these accidents are the unavoidable result of harsh weather conditions. Other times, it is someone's carelessness that leads others to fall and get hurt. Many slips and falls are entirely preventable when property owners and business operators use reasonable care to keep those on their premises safe. A number of careless practices when it comes to managing winter weather conditions can make accidents more likely.
Demonstrating liability for a slip and fall can be challenging, due to a number of Wisconsin state laws. Whether you will be able to recover is highly dependent on the specific facts of your case. You will most likely need to speak with an attorney first to determine whether you may be eligible for compensation.
What Causes Winter Slip and Falls - and Could I Recover?
Wisconsin land and business owners may not be liable for every slip and fall that happens on their property due to active weather conditions. However, Milwaukee and a number of other Wisconsin cities have local ordinances that require those with properties abutting a sidewalk or other public walkways to clear snow and ice accumulations after the winter storm has stopped. Common reasons people are injured after slipping and falling in the winter include:
...