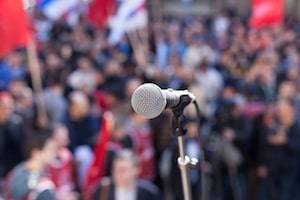 Recently, the news broke that the 2020 Democratic National Convention will be held in Milwaukee. City and state government leaders campaigned heavily to have Milwaukee selected as the location for the convention, which will bring an influx of visitors to the area and put Milwaukee in the national spotlight.
The convention will take place July 13-16, 2020, and Fiserv Forum will serve as the convention's hub. The key purpose of the convention is to vote on who will be the Democratic presidential nominee in the 2020 election. Conventions are also used as an opportunity for the party to solidify its positions on political issues as well as to boost morale.
Houston and Miami were among the finalists to host the DNC in 2020. Milwaukee has never hosted a major party convention, and this will be the first Democratic convention held in the Midwest since 1996, when Chicago hosted the event.
...