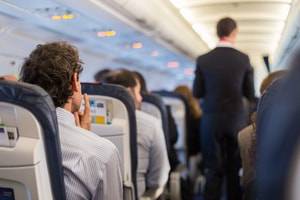 By Attorney Ray Dall'Osto
On April 18, 2017, Kima Hamilton was removed from a Delta Airlines flight from Atlanta to Milwaukee because he had to go to the bathroom while the plane was on the tarmac. Mr. Hamilton and his attorney have filed a lawsuit in federal court alleging that how he was treated was unreasonable and was significantly different from how other similarly-situated passengers were treated, because of his race.
The lawsuit alleges that Mr. Hamilton had to urinate after the plane left the gate, and was told by crew members he would have to wait otherwise the plane would lose its spot in line. After telling the flight attendant it was an emergency and using the restroom, the plane returned to the gate and Mr. Hamilton was escorted off the plane by an airline employer and was questioned by the FBI.
...