COVID Scams to Watch Out For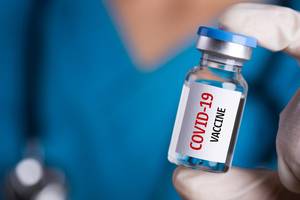 The pandemic has brought out the best in a lot of people. Communities have banded together to help each other out and look out for the most vulnerable. Sadly, there are those who have taken advantage of the pandemic by inventing creative new scams. Many of these scams are designed to take advantage of more vulnerable people, especially the elderly. Spotting scams can be tricky. Scammers are often adept at creating a sense of panic, forcing victims to act quickly before they have a chance to fully evaluate and think through the situation. People who are already aware of these new scams and techniques stand a better chance of avoiding falling prey to them.
If you already have been a victim, do not be too embarrassed. Scam artists are good at what they do and it happens to a lot of people. If you were harmed by a COVID scam, a lawyer may be able to assist you.
What Scams Based Around COVID Should I Be Aware Of?
A little knowledge can go a long way towards avoiding scams. Make sure to pass on these warnings to anyone you know who may be more vulnerable to them. COVID scams include:


Selling COVID vaccines - The COVID vaccine is always free, everywhere, every dose. It is not available for sale anywhere. You cannot "skip the line" by paying a fee or purchase extra doses.

COVID testing – Go to your physician, health care system or a reputable pharmacy like Walgreen's or CVS. Avoid pop-up testing cites and "Center for Covid Control" (CCC) test sites. Check out https://city.milwaukee.gov/CoronavirusResources/COVID-19-Testing for valid local options.

Vaccine passport - There is no national vaccine "passport" and no plans to create one at this time. Some scam artists will claim that you are required to have some type of vaccine verification ID. They will then either ask for your personal information or charge you a fee for providing one.

Vaccine survey - If you get an email or text asking you to take a survey about the COVID shot in exchange for a free prize. However, you will be asked to pay for shipping. The scammer has your credit card or bank account information, and there is no prize.

Miracle cures - Be very wary of anyone selling a product that claims to treat or cure COVID. If you are ever in doubt, contact your healthcare provider.

Fake cards or results - Buying fake COVID test results or counterfeit vaccine cards is not a good idea on multiple levels. Often, purported sellers are either trying to get your personal information or your money. It is also illegal to possess a fake vaccine card.

Hospital call - This is an updated version of the "grandson in jail in Mexico" scam. Instead, the scammer tries to convince you that your loved one is very sick with COVID and needs you to send money for medical care. Hang up and attempt to reach your loved one on your own.
If you spot one of these scams, don't be taken in by it, report it to public health or law enforcement authorities, and warn others in your area.
Need Help? Contact a Wisconsin Law Firm
Gimbel, Reilly, Guerin & Brown, LLP can assist you with consumer protection issues a variety of legal needs. Our experienced Milwaukee attorneys may be able to assist victims of some COVID scams. Call us at 414-271-1440 for a free consultation.
Sources:
https://www.ftc.gov/coronavirus/scams-consumer-advice
https://www.consumer.ftc.gov/blog/2021/01/scammers-cash-covid-19-vaccination-confusion
https://www.consumer.ftc.gov/blog/2021/03/ignore-bogus-covid-vaccine-survey
https://www.newsweek.com/center-covid-control-testing-site-suspends-operations-amid-investigations-complaints-1669374
https://city.milwaukee.gov/CoronavirusResources/COVID-19-Testing