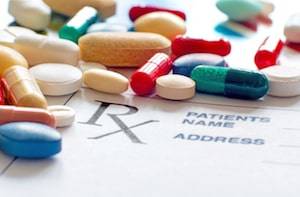 In recent months, both the State of Wisconsin and the United States Government have put healthcare providers on notice that their prescribing practices are being scrutinized. The U.S. Attorney's offices for the State of Wisconsin have warned high prescribers of opioids that prescribing these medications when not medically necessary could lead to criminal charges. The Wisconsin Department of Safety and Professional Services (DSPS) is currently investigating high prescribers of opioids, and these healthcare providers could face sanctions against their license.
Earlier this month, the U.S. Attorneys offices in Wisconsin sent warning letters to 180 healthcare professionals in the State who have been identified by the Government as being high prescribers of opioids. This letter stated that over-prescribing these powerful and highly addictive drugs contributes to the deadly opioid crisis that has swept the country. While this letter acknowledged that these prescriptions could be "medically appropriate," it also warned that prescribing these drugs when not "medically appropriate" could lead to criminal charges and the loss of licensure.
A healthcare provider that received these letters should know that he/she is now on the Government's radar, and their prescribing practice could face further scrutiny. Any healthcare provider that has received this letter and receives further contact from the Government should contact an attorney immediately.
...