What Do I Need to Disclose When Applying To Renew My Medical License?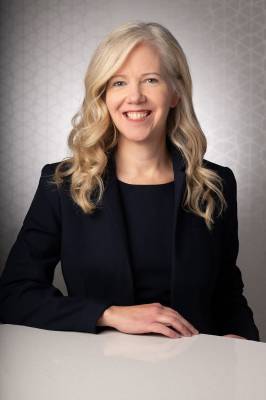 By: Attorney Kristen Nelson
Doctors and other medical professionals are required to maintain a valid medical license. These licenses must be renewed every two years, and the deadline for renewing a physician's license is October 31 of odd-numbered years. Doctors who are planning to renew their license will need to understand the information they will need to provide in their renewal application. Those who are concerned about the denial of a renewal based on the information they disclose can work with a professional license defense attorney to determine their options for ensuring that they will be able to maintain a valid license and continue practicing medicine.
Information Required in a Medical License Application
In addition to the application form itself, a person will need to provide the following documentation when renewing their medical license:
Medical education verification, certificate of post-graduate training, medical license exam scores, National Practitioner Data Bank report, physician data center profile from the Federation of State Medical Boards, and an ECFMG certificate for foreign graduates. This information can be submitted through the Federation Credentials Verification Service (FCVS) rather than completing multiple individual forms.

Verification of employment by a Joint Commission Certified hospital or medical facility, if applicable.

A physician profile data report from the American Medical Association or the American Osteopathic Association.

Letters from any state medical boards where a person is licensed, including both active and inactive licenses.

Records showing that the person completed 30 hours of continuing medical education within the last two years.

Information about any medical malpractice claims or lawsuits against a physician, with descriptions of the allegations and the disposition of each case. For cases that were resolved within the past ten years, copies of court documents and settlements must be included.

Information about criminal convictions or pending criminal cases against a physician, including misdemeanors, felonies, and violations of municipal ordinances. While minor traffic violations will not need to be disclosed, OWI arrests and convictions or other traffic offenses involving alcohol or drug use must be listed. Copies of certified court documents related to convictions or pending charges must be included, and these may include police reports, criminal complaints, or judgments of conviction. If court documents are not available, or if any additional explanation is needed, a person may include a personal statement describing the circumstances surrounding the offense, an explanation of the penalties imposed, and a verification that all requirements have been completed. If a conviction has been expunged, it must still be reported, and court documents verifying the expungement should be included.
Contact Our Milwaukee Medical License Renewal Attorneys
It is important to ensure that all required documentation is included with an application to renew a medical license. At Gimbel, Reilly, Guerin & Brown, LLP, we can help you address any issues that may affect your license renewal, including providing the necessary explanations of criminal charges or malpractice suits. We will make sure you take the correct steps to protect your ability to practice medicine. Contact our Milwaukee, WI professional license defense lawyers at 414-271-1440 to learn more about how we can help with your case.
Sources:
https://docs.legis.wisconsin.gov/code/admin_code/med/1.pdf
https://dsps.wi.gov/Credentialing/Health/fm570.pdf
https://dsps.wi.gov/Pages/Professions/Physician/Default.aspx