Renewing an Expired Healthcare Professional License During COVID-19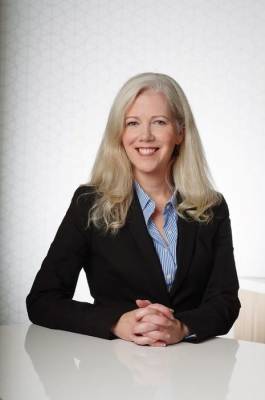 By Attorney Kristen Nelson
Under normal circumstances, reinstating a lapsed or expired healthcare professional license in Wisconsin can be a challenging process, with requirements often including renewal fees and late fees, and the demonstration of up-to-date education and recent work history in a position that requires the license in question. However, during the COVID-19 national health emergency, the demand for healthcare professionals has greatly increased, leading the Wisconsin government to temporarily waive some of these requirements.
While the rollout of vaccinations has offered hope that the worst of the pandemic may soon be in the past, there still remains significant work to disseminate the vaccine and care for those who are infected. If you are interested in continuing your career in healthcare and providing a vital service to your community, now is a great time to renew your professional license.
Understanding Wisconsin's Executive Order
The current executive order regarding healthcare licensing requirements during the COVID-19 pandemic was issued by Governor Tony Evers on October 1, 2020, and it is set to remain in effect as long as there is an ongoing federal public health emergency or until the governor issues a superseding order. Under its terms, healthcare professionals who were previously licensed to practice in Wisconsin are able to renew their license without late fees and certain other requirements if the license expired within the past five years. This order applies to a wide range of healthcare professions, including but not limited to:
Physicians
Physician assistants
Nurses
Physical and occupational therapists
Dentists
Chiropractors
Acupuncturists
Psychologists
Social workers
Additionally, nurses may be eligible for these waived requirements even if their license expired more than five years ago. To apply for reinstatement, you must complete and submit an Emergency Order #2 Renewal Form to the State Department of Safety and Professional Services (DSPS), and for some professions, you must affirm that you meet certain other criteria.
Aside from the streamlined renewal process, the executive order also states that licenses that expire during the state of emergency will stay valid until 30 days after the state of emergency has ended. However, it is important to note that the order does not affect license renewal for anyone whose license has been suspended or restricted for disciplinary reasons.
Contact a Milwaukee Professional License Attorney
If you have questions regarding healthcare license renewal requirements during the health emergency, the attorneys at Gimbel, Reilly, Guerin & Brown, LLP, can answer them and help you take the necessary steps to have your license reinstated. Our Milwaukee County professional license defense lawyers can also help you if you are facing discipline for an alleged violation. Contact us today at 414-271-1440 to learn what we can do for you.
Sources:
https://content.govdelivery.com/attachments/WIGOV/2020/10/01/file_attachments/1560712/EmO%202%20Aid%20healthcare%20facilities%20to%20provide%20treatment.pdf
https://dsps.wi.gov/pages/Home.aspx
https://dsps.wi.gov/Documents/fmEO2020-3.pdf