We're All In This Together: Legal Services are considered Essential Services under Gov. Evers' "Safer At Home" Order. Our attorneys and staff remain available by phone and email to assist you with all of your legal needs during this time of uncertainty. You can count on us to continue to perform the highest quality legal services and serve our clients as we have done since 1968. For more information, please visit our COVID-19 Client Safety Resource page at grgblaw.com.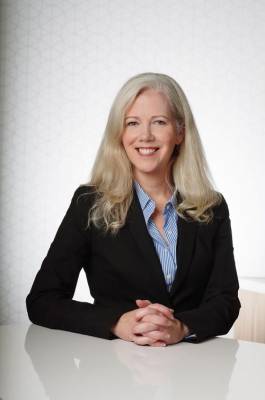 By Attorney Kristen Nelson
Prior to the COVID-19 pandemic, there was a nursing shortage in Wisconsin. Now, that shortage is reaching a critical level. The State of Wisconsin and Governor Tony Evers have taken an "all hands-on deck" approach. On Friday, March 27, 2020, Governor Evers Issued Emergency Order #16, relating to certain health care providers and the Department of Safety and Professional Services (DSPS). The Order applies to all heath care providers in various licensing situations.
Several administrative rules pertaining to nursing were suspended in this Order in an effort to increase the availability of nurses in Wisconsin during this health crisis. These administrative rules primarily affect new nurses and nurses whose licenses have expired.
Under Wis. Admin. Code §N. 2.31, a nurse who has graduated from a Wisconsin Board of Nursing (Board) approved school or another comparable school or who was granted a certificate of completion from a Board-approved school may receive a temporary permit upon submitting a completed application. Under the administrative rules, the application has to include: 1). Verification from a board-approved school that the applicant has graduated or been issued a certificate of completion; 2). A certificate of graduation or completion from a Board-approved school; and 3.) an official transcript of nursing education submitted by the school to the Department of Safety and Professional Services. Governor Evers' order suspends the requirement number 3. In other words, an official transcript is not required during this health emergency prior to being issued a temporary permit.
A temporary permit to practice as a nurse under Wis. Admin. Code §N 2.34 is normally only valid for a total of six months. Under Governor Evers' order, an issued temporary permit will remain valid until the end of the emergency or six months after availability of National Council Licensure Examination (NCLEX), which ever occurs last.
The administrative rules pertaining to credential renewal of nursing license have also been modified or suspended under the Order. Under Wis. Admin. Code §N 2.40(2), A nurse whose license has expired within the past five years is normally required to:
Pay a renewal fee and any applicable late fee;
Pay a nursing workforce survey fee; and
Complete the nursing workforce survey to the Board's satisfaction.
The Order suspended the requirement to pay any applicable late fee, as well as paying the nurse workforce survey fee and completing the nursing workforce survey. If a nurse has disciplinary requirements that have not been met, or if a license has been revoked or surrendered, these modified and suspended administrative rules do not apply.
Nurses whose license have been expired for more than five years are normally subject to the same requirements listed above, as well as providing documentation of either employment requiring a nursing license within the last five years or completion of a Board-approved nursing refresher course. Wis. Admin Code. §N. 2.40(3)(a) through (d). The Order suspends the requirement of paying a late renewal fee, paying a nursing workforce survey fee, or completing the nursing workforce survey. It also suspends the requirement of providing documentation of employment for which a nursing license is required within the last five years or completing a nursing refresher course. Again, if a nurse has unmet disciplinary requirements or if a license has been surrendered or revoked, this Order does not apply.
While Governor Evers order eases the requirements for qualified nurses, it does not eliminate or suspend the administrative rules governing professional conduct for nurses. If you have questions regarding Governor Evers' order, please reach out to the experienced Milwaukee professional licensing attorneys at GRGB Law. Contact us today at 414-271-1440.