Jack Clark, Defamation, Pujols and PEDs - A Great American Pastime?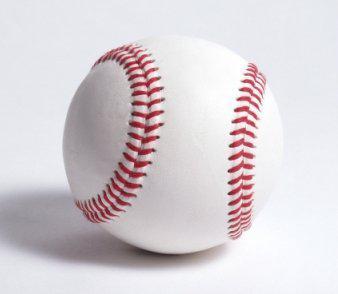 In recent years America's national pastime has been wrought with scandal. It seems that the use of performance enhancing drugs (PED's) takes up more headline space than the recaps of the latest box scores. With that said, yet another PED scandal is making headlines, and includes an accusation, denial, defamation lawsuit and now a possible polygraph test.
In early August, during his now defunct radio show "The King of the Ripper" former St. Louis Cardinal, Jack Clark, accused Anaheim Angels player, Albert Pujols of using steroids. Clark stated that he knew "for a fact" that it was true, citing a conversation from the year 2000, with Chris Mihlfeld, a former trainer for Pujols. Clark stated that in this conversation, Mihlfeld indicated that he "shot Pujols up" with drugs earlier in his career.
While Clark firmly stands behind these allegations, even to the point of losing his radio gig, Mihlfeld is not backing him up. Within a week of Clark's on-air comments, Mihlfeld submitted his own written statement noting that he would "bet my life" that Pujols would "never use illegal drugs in any way."
Upon hearing Clark's allegations, Pujols immediately threatened a defamation lawsuit against him, calling the statements "irresponsible and reckless" and noting that he planned to "send a message that you cannot act in a reckless manner, like they have, and get away with it." In Mid-August, Pujols took to social media to defend his honor, stating "My lawyers have told me that the upcoming legal fight will not be an easy one, and that in cases like this, even a liar can sometimes be protected under the law." He went on to say that he is a man of faith and has never walked away from defending the truth.
In early October, Pujols made good on this threat and filed a defamation suit against Clark. The lawsuit states that Pujols' "character and reputation are impeccable and beyond reproach" citing his charitable work. It also suggests that the statements made against him were "malicious, reckless and outrageous falsehoods" and calls Clark "a struggling radio talk show host" indicating that the comments were for ratings and nothing else. It is also interesting to point out that in a written statement from his lawyer; Pujols indicates that if he is triumphant in the case, any monetary recompense will be donated to charity. He also asked that Clark issue a public apology.
For his part, Clark has not backed down from statement and through his lawyers indicates that he "looks forward to having his day in court and having 12 unbiased, impartial people decide the issues." And, in a recent development, in one of the more "interesting" letters between counsel regarding settlement of a case, Clark's attorney proposed that each side submit to a polygraph test in order to settle the lawsuit. While this strategy could create additional interest for the case, it is important to point out that lie-detector tests are generally inadmissible in legal proceedings and are unlikely to be used in this case.
It appears as though this PED legal battle is just starting to heat up. And while it is a shame that such things are marring the reputation of the sport of baseball, it certainly will be interesting to see how the case unfolds moving forward.