4 Ways You Can Sustain a Serious Injury in the Office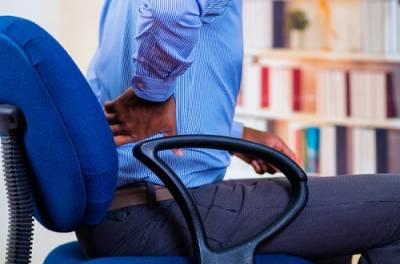 Factories, warehouses, and construction sites are all known for the dangerous conditions that put workers at risk. These job sites are typically subject to numerous rules and regulations to make them safer. However, serious injuries can also occur in an office setting that can interfere with your ability to work and enjoy life. If you have sustained a serious injury while working in an office, you may be entitled to compensation.
Common Office Accidents
Slip-and-fall. Many office accidents are caused by an employee tripping or slipping on a hazard. In fact, this is the most common office injury. Common risks presented in an office setting include loose electrical cords, uneven surfaces, unmarked wet floors, poor lighting and unsecured carpeting. A slip-and-fall can result in back and spine injuries, broken bones, and head trauma. Often, these accidents are preventable by raising awareness of the risks and properly marking when there is a hazard.


Lifting heavy objects. Office supplies, files, and cases of water need to be lifted in an office setting. Doing so can put a strain on your back muscles. Back injuries are notoriously difficult to treat and often require long-term care. Even if your back was previously injured before your workplace accident, you should be compensated for the injury exacerbation. To avoid these injuries, do not lift heavy objects, use proper form when lifting, or ask a coworker for help.


Falling objects. Office supplies located in hard-to-reach areas pose a danger to employees. Office workers could strain muscles in an attempt to get to supplies. Also, supplies can fall causing trauma to an employee's body or back. Use a ladder with a spotter to avoid any accidents.


Ergonomic injuries. Because office workers are required to be seated at a desk in front of a computer for many hours each day, there are multiple injuries for which they may be at risk. Injuries related to posture, eye strain, and repetitive movements may become apparent over time. Employers should offer workers a variety of chairs, keyboards, and desks. Workers should also be instructed as to how to adjust these items for the most ergonomic use.
Contact a Milwaukee Personal Injury Lawyer
If you are seriously injured on the job, you will likely face costly medical bills, lost wages, or sick days, as well as emotional and physical pain and suffering. Call the experienced Milwaukee office accident attorneys at Gimbel, Reilly, Guerin & Brown, LLP at 414-271-1440. We will help you review your options and help you get the compensation you deserve.
Source:
http://www.safetyandhealthmagazine.com/articles/recognizing-hidden-dangers-25-steps-to-a-safer-office-2