Can I Recover Compensation for a Dog Bite Injury?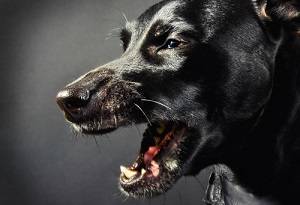 If you have been bitten by a dog, you are at risk for a number of injuries. First, there is likely some sort of wound, and the degree of severity can range from superficial to severe. You also may be at risk for scarring or permanent disfiguration. Another possible injury that people often overlook with dog bites is the transmission of a disease or infection.
Wisconsin Dog Bite Laws
Under Wisconsin law, an owner is typically responsible for injuries caused by their dog. It does not matter if the owner was not on the scene when the attack occurred or if the owner took steps to protect others from the dog. This type of law is called "strict liability."
It also does not matter if the dog owner believed that the dog was not dangerous or if they did not know of any previous attacks. A dog owner may be held responsible for any injury their dog inflicts on any other person, domestic animal, or property. In addition, if it can be proven that a dog owner was told or knew that the dog previously, without provocation, had bitten a person with sufficient force to break the skin and cause permanent physical scarring or disfigurement, the owner may be held liable for double the amount of damages.
Defenses to Dog Bites Lawsuits
While strict liability laws are considered to benefit accident victims, dog owners may still assert a defense and attempt to avoid paying compensation. A dog's owner may win a lawsuit (or seek a reduction in damages) if they can prove that the dog was provoked by the injured person in the moments leading up to the animal attack.
A Milwaukee, WI Personal Injury Attorney Can Help
If you or a loved one have been bitten by a dog, you should reach out to a personal injury attorney quickly. In Wisconsin, you must bring a lawsuit within three years of the date of the attack, or you lose your right to pursue a claim. An attorney will need time to investigate and review your case in order to get the best possible outcome for you in court.
At Gimbel, Reilly, Guerin & Brown, LLP our attorneys have a proven track record of getting victims the compensation they are entitled to under law, such as pain and suffering, lost wages, and medical expenses. Call our skilled Milwaukee dog bite injury lawyers at 414-271-1440 today.
Sources:
https://docs.legis.wisconsin.gov/statutes/statutes/174/02